No Governor Elected In 1999 Perfomed Better Than Tinubu – Nnamani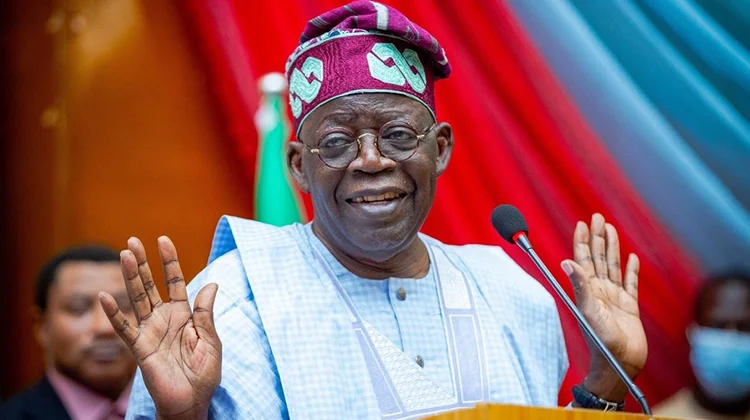 A former Governor of Enugu State, Chimaroke Nnamani, has said the presidential candidate of the All Progressives Congress (APC) performed better than his counterparts who were elected in 1999.
In a statement on Thursday, Nnamani said Tinubu made the most progress among his colleagues in reforms of various sectors due to his ingenuity.
The former Enugu governor said all sectors in Lagos ranging from education to health witnessed a tremendous impact during Tinubu's eight years tenure.
Nnamani said Tinubu assembled 23 best brains before he was elected as Lagos governor to examine each sector and provide a workable solution to its unique challenges.
He said: "The governors from the class of 1999 may still be the nation's top system builders and political reformers.
"Many have forgotten that the class of 1999 had it worse. Most of us received a state that had all of its sectors in poor conditions as a result of several years of military rule. All we had was pure joy in our electorate's hearts because they had a democratically elected governor.
"Many years have passed and people now have all of their memories entwined into one. From health to education to the economy to security.
Lagos state and many other states were in turmoil as a result of years of military rule but Asiwaju Bola Ahmed Tinubu made the most progress out of all of us in reforms of various sectors, with Enugu State coming in second.
"This large progress came as a result of assembling the 23 best brains in Lagos state to examine each sector of Lagos and provide a workable solution to its unique challenges."
Nnamani, who is a chieftain of the Peoples Democratic Party (PDP), has continued to express his support for Tinubu to the detriment of the PDP presidential candidate, Atiku Abubakar.
The former Enugu governor was included in the APC Presidential Campaign Council, but he was later removed due to various criticisms that trialed his nomination.