Nkechi Blessing, Anita Joseph Tackle Blessing Okoro Over Statement On Late IVD's Wife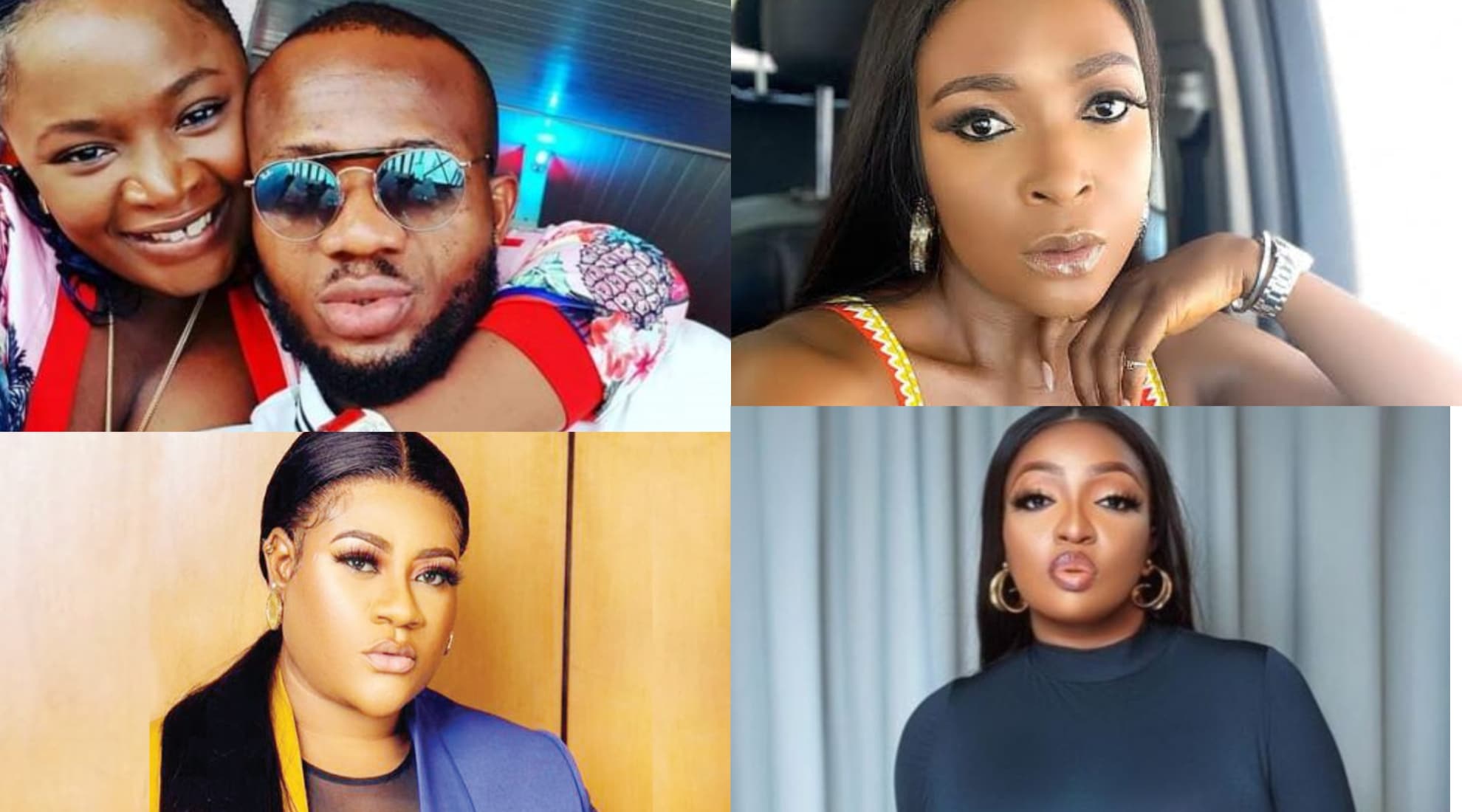 Nollywood actresses, Anita Joseph and Nkechi Blessing have tackled relationship expert, Blessing Okoro over her comment on the death of Bimbo Ogbonna, wife of Ikechukwu Ogbonna, the celebrity car dealer better known as IVD.
It would be recalled that the controversial relationship expert, in an Instagram post, had noted that the family of late Bimbo was only after IVD's properties and life.
Blessing further alleged that IVD is innocent of the crimes levelled against him, adding that Bimbo was a very violent person and was suicidal.
She wrote: "The family of late Bimbo is after IVDs properties and life. Especially her elder sister mamajazz. Bimbo and IVD are well known people in Lagos and it's not a hidden fact that even in their estate that Bimbo is violent. Everybody knows how she breaks bottle on her husband's head on a daily…. bimbo killed herself and has always wanted to kill herself right from childhood. Evidence loading.
"I will ask mamajazz the late bimbo's sister few questions…. Where you in talking terms with your sister before died? Are you oweing your late sister 18 million? Did she block you before her death? Do you even like your sisters children?? Answers this question because I will slam the internet with raw fact and evidence.
"I am stepping into the case as the official relationship therapist of IVD… will drop all the evidence that IVD did not kill his wife or even hurt her. The late Bimbo was the violent person and suicidal victim."
Reacting to the comments, Nkechi Blessing condemned Blessing for speaking ill of the dead, she said: "Blessing why not allow this matter rest. What exactly do you stand to gain dragging the dead like this?"
Anita Joseph added: "Blessing leave this one. Please leave it."