Why I Spilled Blood Of Many Goats For My Father- Mercy Aigbe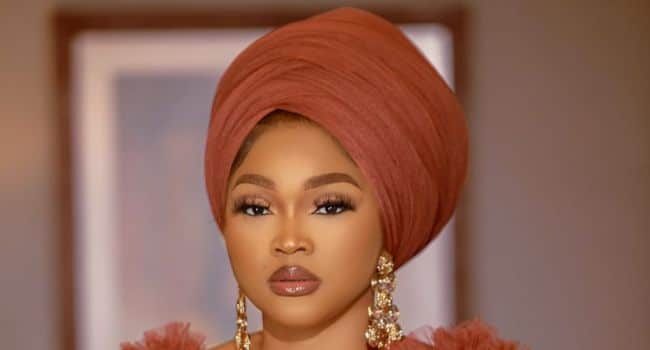 Nollywood actress, Mecry Aigbe has revealed that she at some point had to spill the blood of a goat for her father.
The Edo-born script interpreter who was amongst the speaker at the Edo International Film Festival,  explained that her father's refusal to allow her to become an actress was the reason behind that act.
Going down memory lane,  the mother of three narrated how she had always known what she wanted to become in the future, but her father, being a typical Benin man, objected and insisted she must become an accountant.
According to Mercy, her father vowed that none of his daughters would become an actress, as many of the actresses are promiscuous in nature.
The actress noted that she earlier conceded her father's decision, thereby going to Ibadan Polytechnic school to study Accountancy.
However, after her OND program, she sat for the JAMB UTME but had registered to study theatre Arts which her father declined to pay her fees even after calling some of her uncles and aunties to plead on her behalf.
She said; "According to him, he wanted me to work in the bank. He reminded me that my younger sister was studying medicine in the university and therefore, I must have nothing to do with Theatre Arts. At that point, I pleaded and even called some family members, but as a traditional Benin man, I had to spill the blood of many goats to make him happy."