PDP Conflict: Atiku, Wike Agree On A Reconciliation Plan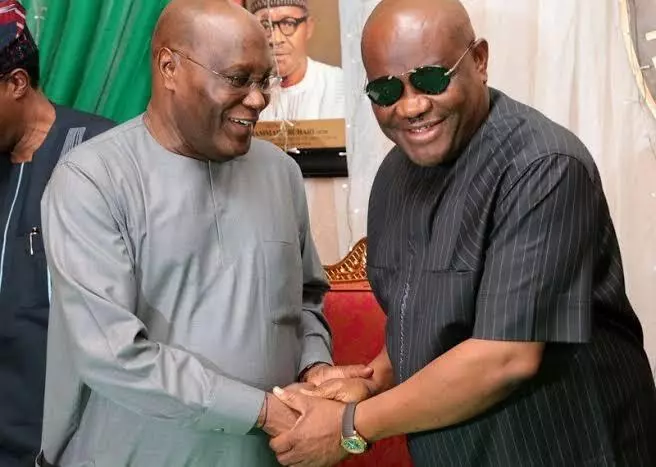 The presidential candidate of the Peoples Democratic Party, Atiku Abubakar, and the governor of Rivers state, Nyesom Wike, have agreed on a plan to resolve the differences between them.
They reached this decision on Thursday in a meeting they held in Abuja at the home of former Information Minister, Professor Jerry Gana Premium Times Reports.
Naija News understands that this is the first time that the two top politicians have met since Atiku appointed the governor of Delta State, Ifeanyi Okowa as his running mate in the presidential election to be held in February 2023.
The nomination angered Nyesom Wike, who was at the forefront of the three names that a committee recommended as the candidate set up by the PDP party to seek advice on the choice of who will stand as Atiku's deputy.
The incident has caused a conflict in the party, where stakeholders are also complaining about how the leadership of the party is treating the North.
In a discussion they held last week Sunday in Abuja, Mr. Wike and his supporters asked the leader of the party, Iyorchia Ayu to resign from his position, as part of the terms of reconciliation with Atiku.
However, at a meeting held on Tuesday, the party's working committee voted to approve Mr. Ayu while the trustees committee formed a committee to meet with Mr. Wike and his companions.
On Friday in a meeting chaired by Mr. Gana, the two leaders agreed to form a committee within 48 hours that will help the reconciliation process between them.
Atiku and Wike agreed to appoint seven people each in the committee, which will look into all the issues presented by Mr. Wike and advise the two leaders on how to solve them.