Tinubu: Omokri Reacts To Viral Photo Of Muslim Praying Mats With Peter Obi's Face
Former presidential aide, Reno Omokri has reacted to a viral photo of Muslim praying mats with a picture of Labour Party Presidential candidate, Peter Obi.
Naija News reports that the controversial social-political activist took to his Twitter page on Thursday to share a photo showing Obi's presidential campaign image on some praying mats.
The mats were apparently meant to be used in the mosque or rather by Muslims for prayers.
Omokri, however, frowned at the attached image, saying Islam does not tolerate images of humans or animals in mosques.
He recalls that campaigners of the presidential candidate of the All Progressives Congres (APC), Bola Tinubu, tried a similar act in Saudi Arabia and were arrested.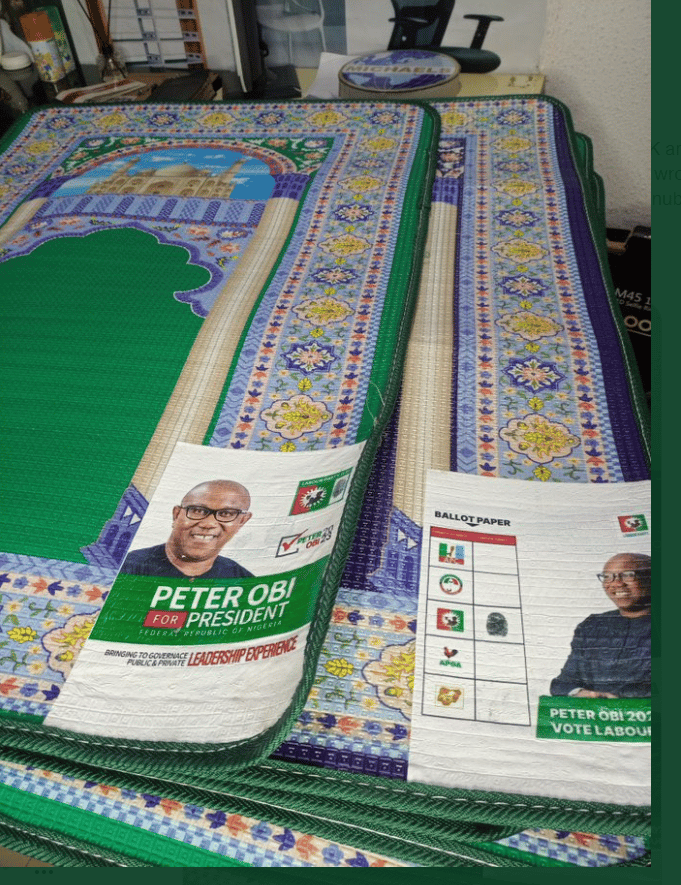 Omokri tweeted: "This is why I say Christians should compulsorily study IRK and Muslims should do same with CRK. I have read the Quran. This is wrong. Islam does not tolerate images of humans or animals in mosques. Tinubu tried it in Mecca and the Saudis arrested his campaigners!"
Naija News understands that Omokri is a staunch supporter of the Peoples Democratic Party (PDP) presidential candidate, Atiku Abubakar.
The award-winning book writer has been using his social media platforms to canvas support for the former Vice President.