Former Lawmaker, Nwuke Dismisses Wike's Plan To Dump PDP For LP, NNPP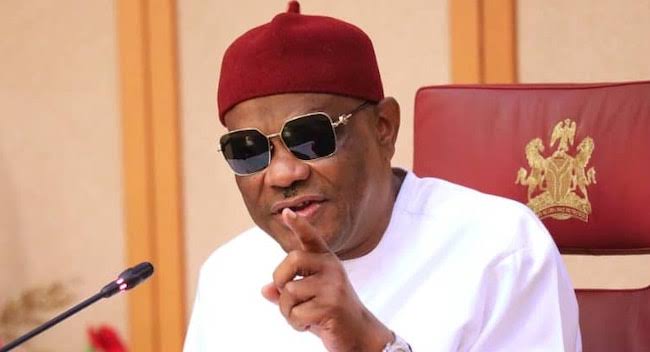 A former member of the House of Representatives, Ogbonna Nwuke, on Friday dismissed the speculation that the Governor of Rivers State, Nyesom Wike will soon dump the Peoples Democratic Party.
There have been insinuations that Wike might join either the Labour Party or the New Nigeria Political Party (NNPP) ahead of the 2023 general election.
This is coming after the governor met with the presidential candidate of LP, Peter Obi and the presidential candidate of NNPP, Rabiu Kwankwaso in Port Harcourt.
Nwuke while speaking with Leadership said Wike has no plans to dump the PDP for any other party.
He further stated that the Rivers State Governor would not defect considering the large followership he has built across the country.
Nwuke said, "It just tells you who Governor Wike is. This is the first time he is playing national politics. But you can see that Wike has entered the minds of a lot of Nigerians. They are taking him seriously. Even the performance at the convention where the North rallied behind the scene to stop him, did not end in disgrace.
"So, if you look at the outcome of the convention, you will know that Governor Wike controls a sizable number of PDP members. A huge segment of the party is behind him. When you look at the gap between him and Atiku and the gap between him and the rest, that should tell you something that the one we have been talking about has become notable when it comes to Nigeria's politics.
"Frankly, he has followership in the North Central; followership in the West; followership in the South-South and followership in the South-East. So, I am not surprised that a lot of people are coming to Port Harcourt and saying, 'Governor, why not come fully into the campaigns?' They need him in the PDP house and I am glad that Governor Wike has said 'I am not going anywhere."