Sowore Speaks On His Poor Performance In First WAEC Exam Attempt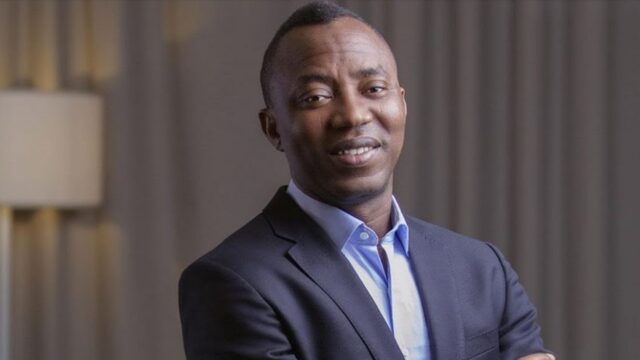 Presidential candidate of the African Action Congress, Omoyele Sowore has opened up on the reason he performed poorly in his West African Senior School Certificate Examination.
Sowore shared his experience with his O level exams while responding to controversies surrounding the documents he submitted to the Independent National Electoral Commission, INEC.
The media personality explained via a post on Facebook that he had to write his exams the second time before he could secure enough credit.
He said; "Yesterday I uploaded my education credentials meant to be submitted to INEC Nigeria today as nominations close for Presidential candidates running in the 2023 Presidential Election.
"Many have asked why I performed so woefully in my first attempt at the West African Senior School Certificate Examination (WASCE), well, it was how it ended after that first attempt.
"I did state that I took a second stab at WASCE at a different high school before securing enough credits to gain admission into the university.
"I just couldn't give up until I made it and got admitted into UNILAG in 1989 to study Geography and Planning. In fact, my late dad demoted me by asking that I go back to "Class 4" after that woeful result I posted yesterday. After securing admission into UNILAG I had to combine the two results to get matriculated.
"I appreciate the engagement provoked by sharing my not-too-good WASCE/GCE result yesterday.
Thanks! "