Atiku Reacts To Blackouts In Nigeria As National Grid Collapse Again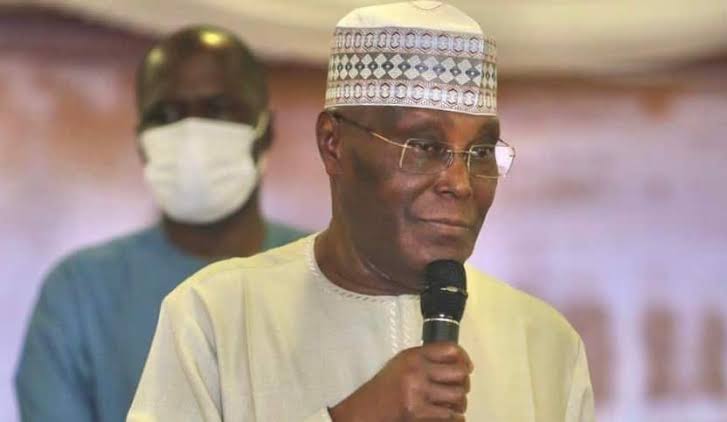 Former Vice President and 2023 presidential candidate of the Peoples Democratic Party (PDP), Atiku Abubakar has reacted to the gloomy state of the nation over recurring national grid collapse.
Naija News reported earlier that the national electricity grid had collapsed once again thereby throwing several cities including the federal capital territory into darkness.
While some parts of the country enjoy a fair supply, others have been thrown into blackouts for weeks even before the grid collapse. Electricity companies announced in a statement that the collapse occurred on Sunday evening just before 7 pm.
Naija News understands that the latest collapse makes it the sixth time the country's national grid will experience a collapse in 2022.
Reacting to the development in a Twitter post, Atiku puts the blame on the ruling All Progressives Congress (APC) government.
Atiku bemoaned the situation and described it as a metaphor for the collapsing state of the nation.
The presidential hopeful listed many issues under the APC-led government including the collapse of unity, security, economy, education, well-being and value of human life and dignity.
Atiku admonished Nigerians to likewise collapse the ruling APC via the ballot in the 2023 general elections.
He tweeted: "The darkness that has enveloped the nation in the last couple of days with the collapse of the national grid is a metaphor for the collapsing state of our nation: collapsing unity, collapsing security, collapsing economy, collapsing education, collapsing well-being and collapsing value of human life and dignity.
"My expectation is that Nigerians will collapse the ruling APC in kind via the ballot and enthrone a viable pathway for the New Nigeria of our dreams that will be united and stable, prosperous and awash with opportunities; secured and inclusive. As One, we can get it done."