Hushpuppi: Court Fixes New Date For Judgement In Abba Kyari's Extradition Case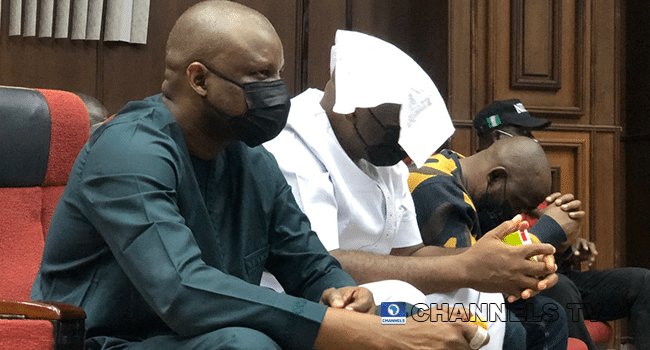 The hearing in the extradition case against the suspended former head of the IGP Intelligence Response Team (IRT), Abba Kyari, has been fixed forAugust 29.
Naija News report the US Government had requested the Nigerian authorities to release Kyari in view of his alleged link with international fraud suspect, Abbas Ramon popularly known as Hushpuppi.
The Federal Government then approached the court for permission to extradite Kyari to the United States of America to face charges of his alleged link with the suspected fraudster.
In a ruling on Friday, the presiding judge, Justice Inyang Ekwo of the Federal High Court in Abuja fixed the date for the judgement on the matter.
Justice Ekwo gave the ruling after Kyari's lawyer and the Attorney General of the Federation's counsel made their final submissions.
In his submission, the lawyer to Kyari, Nureini Jimoh (SAN) faulted the extradition application filed by the AGF and prayed the court to reject it.
While the lawyer to the AGF, Pius Akutah countered Kyari's lawyer and insisted that the AGF, Abubakar Malami, has complied with all necessary requirements for an extradition process.
He prayed the court to allow the application and order the AGF to surrender Kyari as requested by the US government.
Recall that the hearing in the extradition case against Kyari was fixed for today (Friday) by Justice Ekwo.
The judge ruled on Thursday that the chosen date is to give Malami enough time to respond to Kyari's notice of preliminary objection challenging the competence of the extradition application filed by him.