Anita Joseph Blames Men Over Issues Of Botched Plastic Surgery… Didi Ekanem Counters Her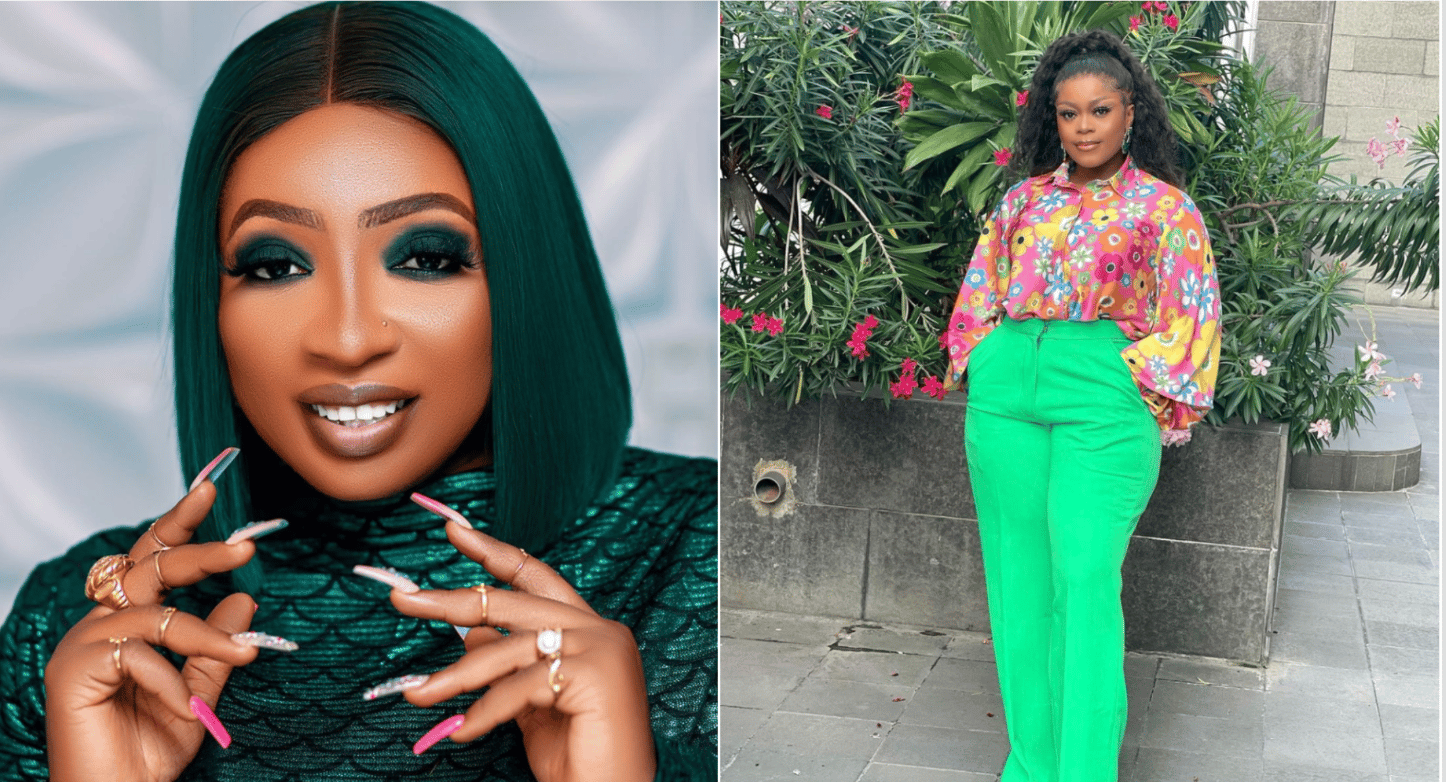 Nollywood actress, Anita Joseph has accused men for being responsible for the recent trend of ladies undergoing botched plastic surgery.
This is coming in the wake of the death of a Port Harcourt based influencer who died of botched surgery complications.
In a post shared on her Instagram page, Anita Joseph opined that a big backside does not keep a man and the ladies with small bums are currently winning.
Anita Joseph said undergoing cosmetic surgery is a  50/50 chance, adding that men are the cause of the problem of many ladies wanting to get a big backside.
She wrote: "Just so you know Big bruh bum cannot keep a am kpichicom. Be you just the way you are. After all ladies with small bums are still wining the last time U checked shallop
"It's a 50/50 chance it's all there on the internet go read" Be careful so you don't cause unnecessary complications for yourselves"
"Must everybody have big bum. MEN CAUSE SOME OF THIS Problems because a lot if men want big bum big bum. They want Yansh yansh mpu n arum ala"
Reacting to the post, actress Didi Ekanem countered Anita Joseph, stating that women's choices have nothing to do with men's preferences.
According to Didi Ekanem, a woman's decision to under surgery could be due to a lack of confidence, intimidation and lack of self-love, greed, peer pressure and social media validation.
She added that men should not be blamed for the mistakes of many ladies and the desperation of seeking validation on social media.
She wrote: "No, it's not men darling…. Women's choices has nothing to do with men's preferences. While some men prefer curvy women, some actually go for slender women. Now a woman's decision to change her body could be as a result of lack of confidence, intimidation, lack of love for herself , greed , believe that curvy women attracts more favour from men which is actually false , peer pressure and for social media validation"
"We can't always blame men for our mistakes always. In the nearest future, this Instagram will do a lot of harm than good to women who are desperate, to women seeking validation , to women hoping to monetise their beauty instead of actually getting down to work. Men are not our problem sis, we are our problems"