2023: I Will Not Be Contesting With PDP Candidate – Tinubu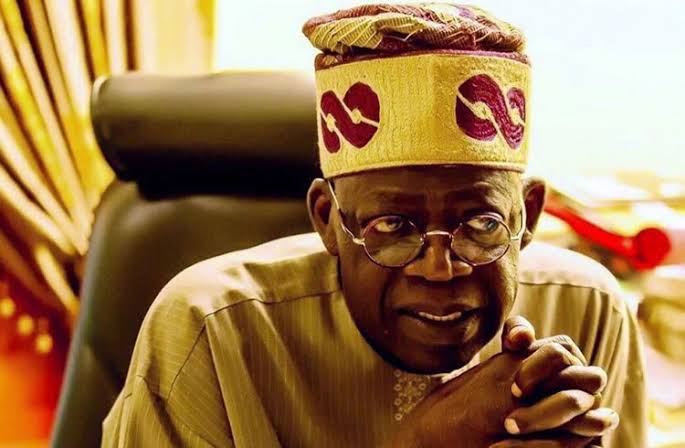 All Progressives Congress, APC Chieftain and former governor of Lagos State, Bola Ahmed Tinubu has said that no candidate from the opposition party can contest against him in the 2023 elections.
Tinubu stated this during his consultation with APC delegates in Makurdi, Benue State, on Tuesday, May 17.
The former governor explained that the Peoples Democratic Party (PDP) cannot produce a candidate that will be a match for him in the polls, Vanguard reports
He said: "I urge you to give me the ticket because there will be no contest between me and whoever will emerge as the candidate of the opposition PDP. "
The APC chieftain promised to replicate what he did in Lagos when he was in office.
His promise: "I will bring the experience of my leadership in Lagos state as a Governor to bear on my leadership style in Nigeria when elected president of the country.
"And I guarantee you that I will run a transparent, open government as President. Nigeria is rich, what we need is to redirect our resources and channel them in the right direction."
Speaking further on the mode of agriculture in the state, Tinubu said; "I see no reason why Benue as the food basket of the country will still be engaging in a crude way of farming without processing plants, research institutes for improved and mechanized agriculture and my becoming the president in 2023 will rekindle the hope of Nigerians and bring back the lost glory of Benue farmers."