Boko Haram: Fears As Police Discover Bomb Planted In Borno IDP Camp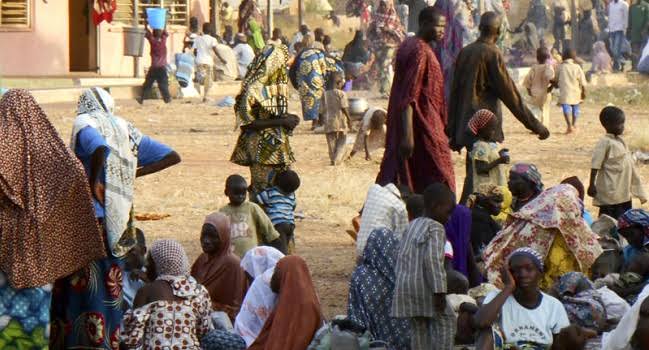 There was tension in Borno State this morning after operatives of the Nigeria Police Force discovered an Improvised Explosive Device (IED) planted at Dalori Internally Displaced Persons' Camp in the Konduga Local Government Area of the state.
Though no terrorist group has claimed responsibility for the planting of the deadly device, the police assert it was planted by members of the Boko Haram and Islamic State of the West African Province (ISWAP).
Naija News understands, however, that the bomb was successfully disabled by the police on Monday.
The Borno State Police Commissioner, Abdu Umar confirmed the discovery.
Reports had it that the bomb scare started at about 6:00 am today when an item concealed in a sack was spotted causing the residents at the camp to abandon their shelters and flee.
A team of the EOD operatives according to Umar, came about three hours later and discovered that the item was an explosive, planted in the camp to cause havoc.
Meanwhile, in what has been described as a rare act, a commercial driver reportedly ran over three suspected terrorists in Niger State last weekend.
The incident, Naija News learnt happened in Mutun Daya, a community in the Shiroro council area of the state.
According to reports, the driver was heading to Gwada when he encountered the terrorists on the road.
With boldness, he reportedly sped off and crushed three amongst them as they shot at his vehicle.
The terrorists, unfortunately, killed two passengers in the vehicle while a passerby also sustained a bullet injury.
The terrorists are said to have stormed Mutun daya and Gwada communities earlier and started displacing villagers, rustling cattle and valuable properties, Naija News learnt.