2023: Amosun Speaks On Stepping Down From 2023 Presidential Race For Tinubu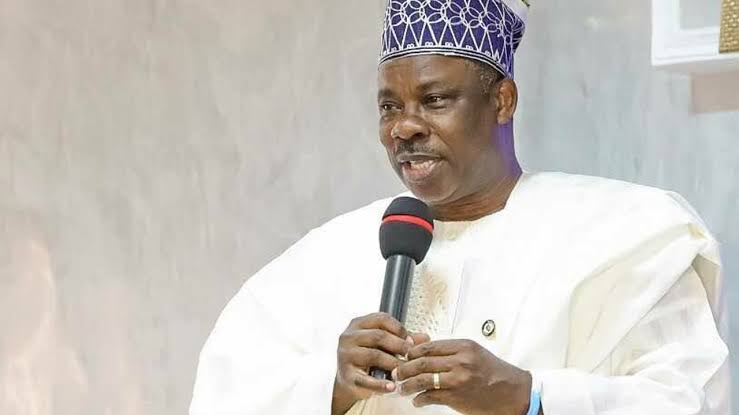 Former Ogun State Governor, Senator Ibikunle Amosun has denied reports that he has stepped down from contesting the ticket of the ruling All Progressives Congress (APC) for the 2023 presidential election.
He also debunked insinuations that he has obtained the party's senatorial forms as aback up should he fail in the moves to emerge as the APC presidential candidate.
According to Amosun, he is in the race to win the APC ticket as well as the 2023 presidential election and has no plans to align or step down for Asiwaju Bola Tinubu or any other aspirant has been muted in some quarters.
The denial was given in a statement by his media aide, Bola Adeyemi after rumours emerged about a possible alignment with the Tinubu camp or nursing plans to return to the Senate.
He said such reports are totally fake.
"The first falsely claim is that Senator Amosun has been cleared to contest for the Senate," the statement reads in part.
"The second claim is that Senator Amosun is set to align with a named presidential aspirant for the presidential contest.
"The two news stories are false. They are instances of the brand of politics that responsible Nigerians abhor.
"For the avoidance of doubt, Senator Amosun procured only the forms for the presidential ticket of the All Progressives Congress(APC) and did not attend the screening exercise for Senatorial aspirants because he is not one.
"Also, Senator Amosun is in the race for the presidential ticket of the APC and has no plans to align with any politician in the race.
"The false news stories should be dismissed."