Shehu Sani Alleges Why National Assembly Rejected Gender Bills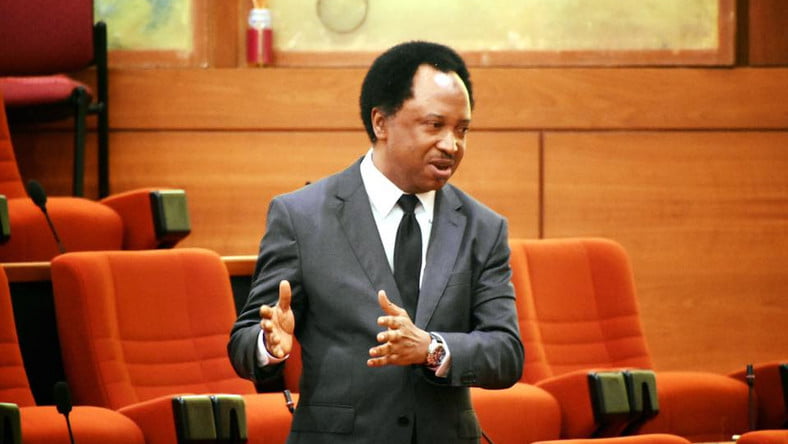 Former Kaduna Central Senator, Shehu Sani has given the reason he believes is behind the rejection of gender bills by members of the National Assembly during the recent debate on constitutional review.
According to the former lawmaker in a Twitter post on Thursday, the women officials in government and the civil society organizations we're not vigilant enough.
He lamented further that many of them were not in the country during the consideration of the bill, thus leaving everything to chance.
Sani said if the women had been vigilant enough, they would have gotten what they needed.
He wrote: "If the 36 First Ladies in the country and women holding positions in Government, the private sector and the Civil Society have been 24/7 vigilant in the NASS during the process of the Bill, they could have gotten what they want. Many of them were not in the country and they lost."
Meanwhile, the Minister of women affairs, Pauline Tallen has taken a swipe at legislators who vote against the gender bills during the constitutional review process in the National Assembly.
Speaking to newsmen on Wednesday after the Federal Executive Council (FEC) meeting in Abuja, the Minister said the action of the lawmakers clearly shows they have no respect for women.
She however pointed out that her statement was not targeted at all the male members of the National Assembly but those who voted against the gender bills during Tuesday's plenary.
Naija News reports Tallen spoke against the backdrop of the rejection of gender bills seeking to reserve some political offices exclusively for women during elections.
However, the bill was rejected by the federal lawmakers.
Speaking on the development, the Minister said women though disappointed by the outcome, will continue to engage and strategize on the next line of action.