"It Has Now Become A Cartel" – Wike Gets Serious Warning About Dealing With Illegal Oil Refinery Operators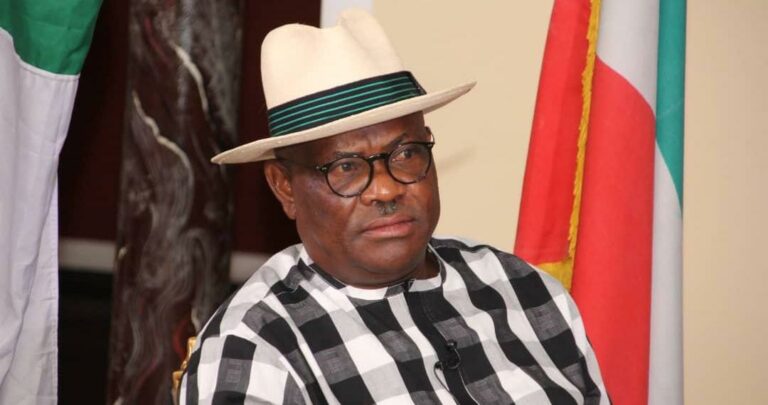 Rivers State Governor, Nyesom Wike has been urged to tread with caution in dealing with operators of illegal refineries in the state and the region as a whole.
The Governor was admonished to work with the federal government and other relevant stakeholders in resolving the issues as the illegal refinery operators have become a cartel and any wrong move can open up the state to more violence if the militants go back to bearing arms.
Wike was however commended for his determination to get a solution to the challenge of illegal oil bunkering but advised to be strategic in his approach.
A former Bayelsa Commissioner and ex-President of the Ijaw Youths Council (IYC) Worldwide, Udengs Eradiri made the appeal.
It will be recalled in the effort to curb the activities of illegal oil bunkering causing soot in Port Harcourt, Governor Wike recently ordered a major clamp down on the operators and also destroyed some of their discovered sites.
He also declared nineteen illegal oil refinery owners and operators wanted, urging them to hand themselves over to security operatives.
While commending the steps so far taken by the Governor, Eradiri cautioned Wike against worsening the situation in an effort to address the problem.
Eradiri made his view known in a telephone chat with Daily Post where he said: "The Governor of Rivers State, has demonstrated courage in declaring this war against illegal bunkering and crude cooking of crude oil to protect the people he had sworn to govern.
"I, however, appeal to him to exercise caution because the problem has grown beyond imagination following the myriads of youths involved in it. It has now become a cartel and it requires strategic engagement to dismantle it without creating another cycle of violence in the region.
"I appeal to the governor to work with the Federal Government because the government had already set up a committee headed by Senator Eta Enang to harmonize the issues in the region".