Your Comments On Electoral Bill Unfortunate, Adebanjo Slams Malami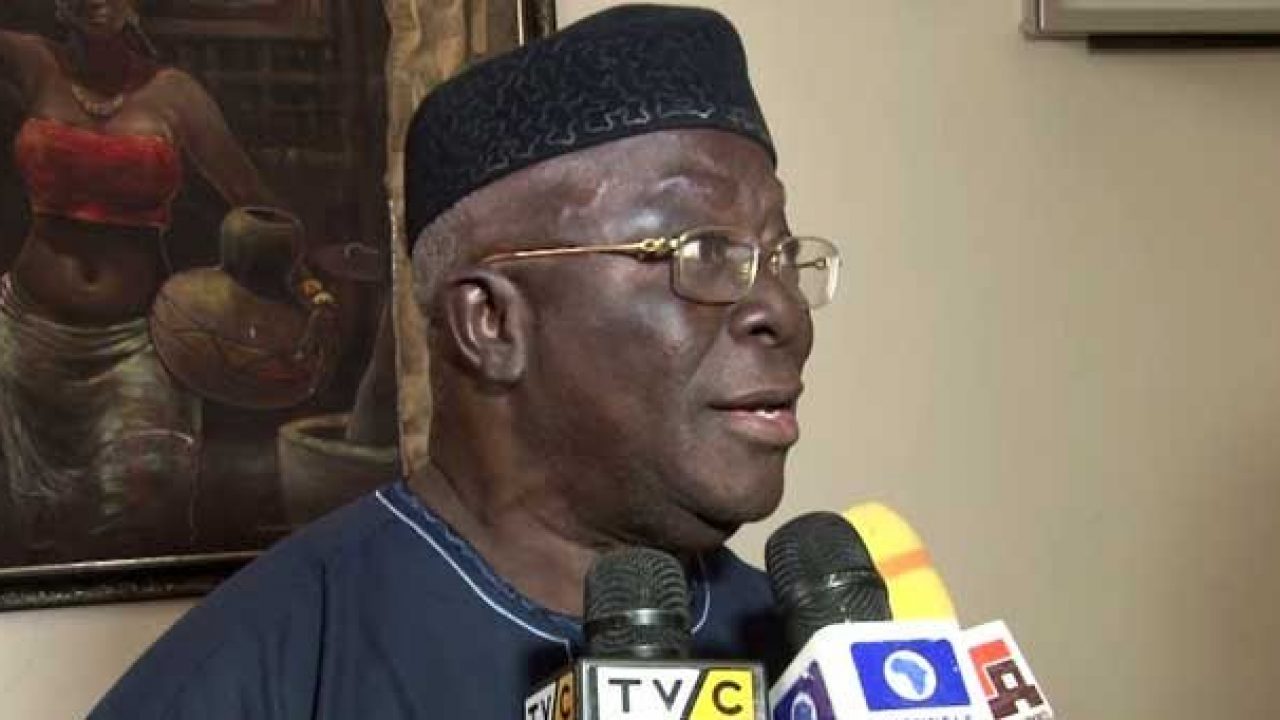 The leader of the Yoruba socio-cultural organisation, Afenifere, Pa Ayo Adebanjo, has berated the Minister of Justice and Attorney-General of the Federation, Abubakar Malami, over his comments on the Electoral Act Amendment Bill.
Naija News had reported that Malami had said President Muhammadu Buhari's rejection of the bill saved the country from crisis and his love for Nigerians made him decline assent to the bill.
The minister stated that Buhari assenting to the bill would have triggered a new political crisis that would lead to litigations.
Reacting, Adebanjo described the comments credited to Malami as unfortunate, accusing the minister of misleading President Buhari.
"It is so unfortunate that many people are misleading Buhari. We pray God to get rid of him before he ruins this country. For heaven's sake, why would a young lawyer sound like that in a time like this?" he said.
Also speaking, Afenifere's National Publicity Secretary, Jare Ajayi, said that the statements made by Malami are confusing and unexpected.
He said: "The Attorney-General of the Federation is expected to guide the government rightly. He should not speak in a manner that is confusing.
"When the president withheld his assent to the bill, the impression was not created that there was a clause in the bill that would create a crisis.
"It is expected that the specific areas where the bill is faulty, should be communicated to the National Assembly so that it will be clear to all why the president is not assenting to the bill.
"So, we expected him to clarify this and tell us specifically the aspect of the bill that would have caused crisis so as to know how to address those areas."
Download NAIJA NEWS app: