Buhari Declined Assent To Electoral Bill Due To His Love For Nigerians – Malami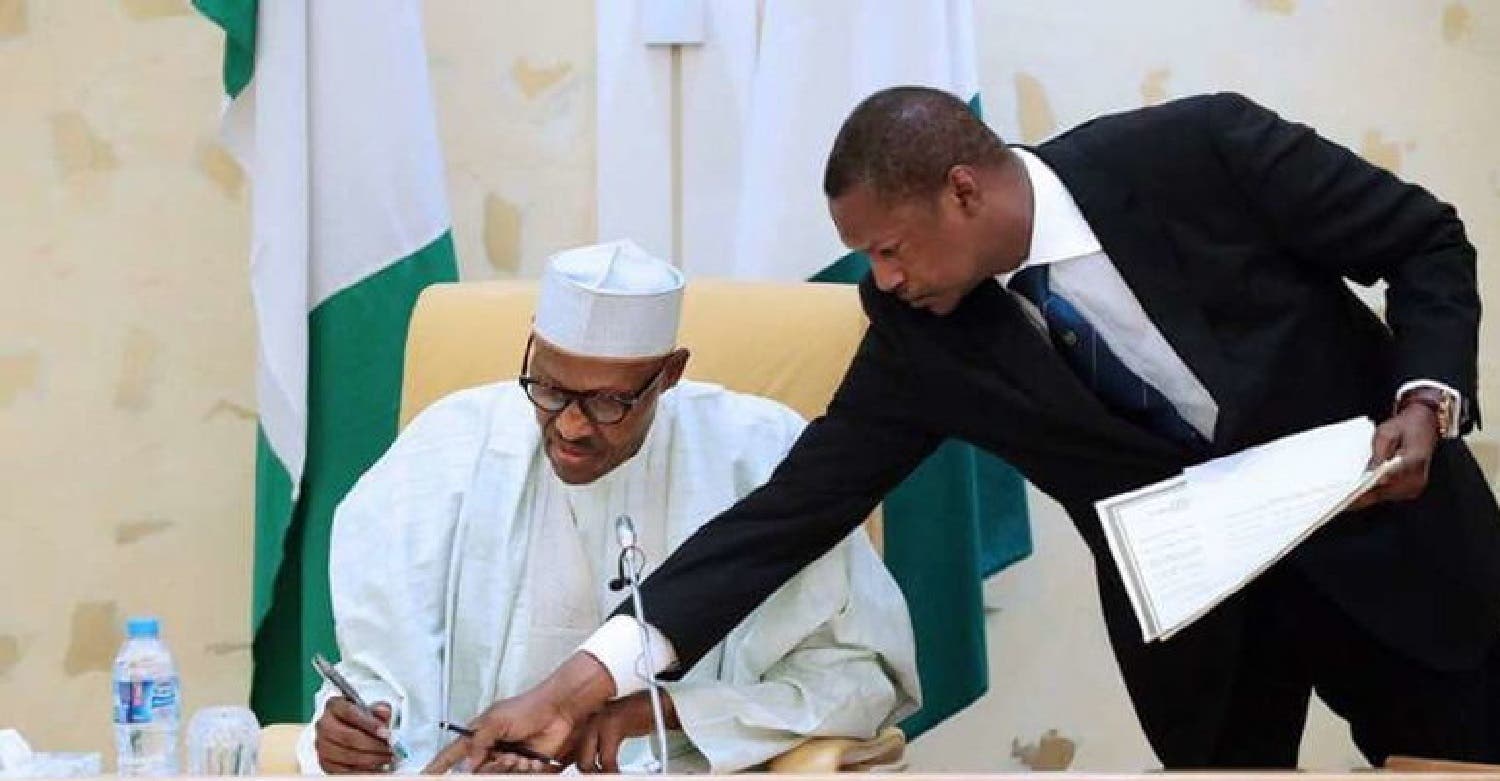 The Minister for Justice and Attorney-General of the Federation, Abubakar Malami (SAN), has revealed why President Muhamadu Buhari refused to sign the Electoral Act Amendment Bill.
In an interview on Radio Kano on Sunday, Malami said the President declined assent to the bill because the document didn't capture the interest of all Nigerians.
The minister added that Buhari's love for Nigerians and excessive cost implication raised in the bill was part of the reasons for the president's action.
Malami stressed that signing the electoral bill into law will lead to several litigations, adding that the bill is discriminatory and supports insecurity.
He, therefore, disclosed that President Buhari will not assent to the bill until the interest of all Nigerians is captured in the document.
He said: "What you should understand about the leadership of the country most especially as it regards president Muhammadu Buhari on any law presented to him for signing, the president is entitled to certain rights. When you talk about politics he has rights, if you talk about the economy the business community also have rights to him.
"If you are talking about 60% of Nigerians that are not politicians, if you talk about the economy he also has rights, if you are talking about security, there is also what is expected from him. The president has to consider laws that are sustainable.
"The job of the president is that of politics, economy, business, security, legislation, politicians and non-politicians. This is because the leadership of the country is not for the politicians alone, it is a leadership that affects the social life of the people, their religion, economy, security and others. This is contrary to the leadership of the legislators which is solely political.
"Therefore the lawmakers are only concerned about their political inclination while the president is concerned about the entire lives of Nigerians made up of politicians and non-politicians.
"Any bill signed into law by President Muhammadu Buhari is in the interest of all Nigerians irrespective of their inclinations. He is after satisfying the interest of the over 200 million Nigerians he is serving and not a particular sector."
Download NAIJA NEWS app: