House Of Reps Approves Buhari's $5.8bn Loan Request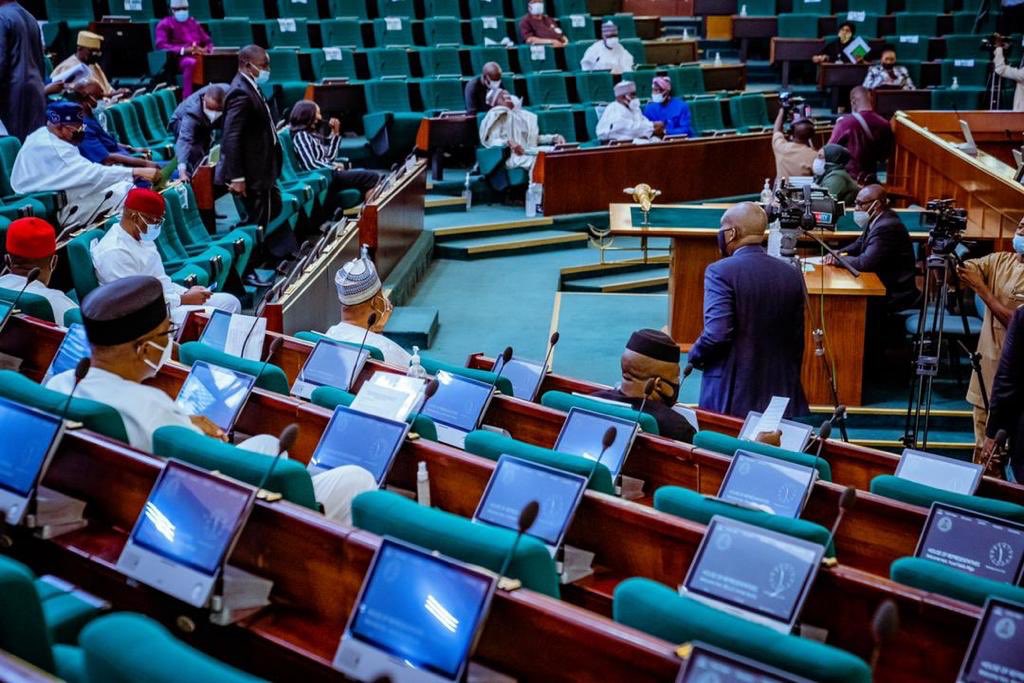 Amid the economic woes in the country, the Green Chamber has approved a $5.8bn loan and grant components of $10 million requested by President Muhammadu Buhari.
The House of Representatives gave the approval after considering a report presented by the Chairman of the Committee on Local and Foreign debts, Ahmed Safana, during Tuesday plenary session.
Naija News reports that President Buhari had in May written to the National Assembly requesting loans as part of the 2018–2020 external borrowing (rolling) plan.
In July, the National Assembly approved the sums of $8.3 billion and €490 million loans as initial requests in the 2018-2020 borrowing plan. The legislature had approved the loans in batches.
Breakdown of loans
According to the breakdown of the loan, $2.3 million financed by German Consortium will be used for grid modernisation and expansion programme under the Presidential Power Initiative (PPI).
For the health sector, the Islamic Development Bank and World Bank will provide N200 million and N90 million, respectively, to fund malaria-related projects.
The Chinese Eximbank will finance the Gurara phase one project worth $786.38 million and the World Bank will disburse $700 million to fund the Nigeria Sustainable Water Supply, Sanitation and Hygiene (WASH) Project.
Projects including solar cell production facility phases I and II, electric power transformer production plant I, II and III and high voltage testing laboratory. These projects are all in the National Agency for Science and Engineering Infrastructure (NASENI) and are also expected to be financed by the Chinese African Development fund through the Bank of China with $276.9 million.
For the Ministry of Agriculture, the World Bank will finance four agro projects (the agro-processing productivity enhancement and livelihood improvement support, agro-climatic resilience in arid zone landscape, livestock productivity and resilience support project and value chain development programme) with the total cost of $1.450 billion.
The lower legislative chamber said the terms and conditions of the loan from the funding agencies be forwarded to the National Assembly before the execution of the same for approval and proper documentation.
This follows the report by the Debt Management Office (DMO) that Nigeria's public debt profile has risen to ₦38.005tn or $92.626bn.
The DMO in a statement published on its website on Tuesday said the figure represents what the nation's public debt profile will be by the end of the third quarter of 2021.
Download NAIJA NEWS app: