Nigerian Army, DSS Always Behaving Like Terrorists – El-Zakzaky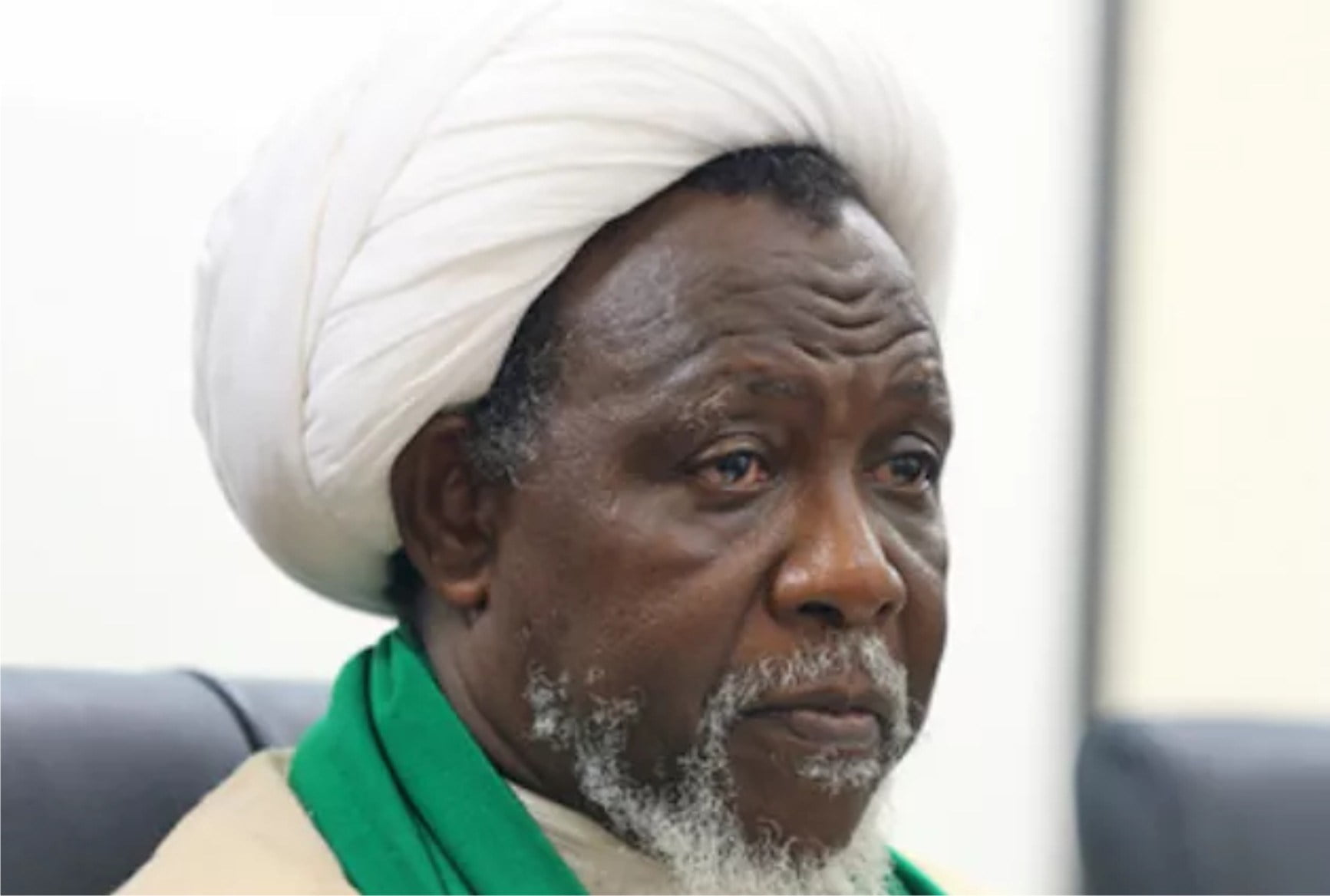 The leader of the Islamic Movement of Nigeria (IMN), Sheikh Ibraheem El-Zakzaky, has accused Nigerian security operatives of behaving like dreaded terrorists.
Speaking at the sixth anniversary of the killings of Shiites in Zaria, El-Zakzaky claimed that security operatives hide their identities and dehumanise civilians while carrying out the government's order.
He claimed that security operatives are sent by the government to unleash terror on innocent Nigerians, adding that the officers have become an instrument of terrorism.
The Islamic cleric alleged that the Nigerian Army killed over 100 of his followers in Zaria in 2015 after which their bodies were moved soldiers sent by former Army Chief, Tukur Buratai.
El-Zakzaky added that the right to life which is a fundamental human right has been taken away from the citizens in the country.
He said: "Men in uniform are sent to unleash terror on people – soldiers, policemen and secret police, who do not wear uniforms. In fact, nowadays, they even wear terrorist garments – meaning, they hide their own faces in the same way terrorists do.
"The state has become an instrument of terrorism, that it has taught the people to be violent. People have been forced, due to circumstances, to become violent, because the state has become violent.
"We are talking about rights. We have to understand that this society can never be in order unless those in authority respect the rights of other people.
"Those in authority think they are the law (or rather) above the law, that they can take the life of anybody at any moment. They care about no amount of talk, preaching or advice; they don't simply care. They are indifferent to what happens to other people.
"But, nowadays, you can see, those in authority think that they can kill and even burn the bodies or take them to an unknown destination and bury them in a mass grave.
"The Zaria Massacre which happened six years ago is a case in question, wherein three days the Nigerian Army cordoned the city of Zaria, including all the routes leading to the city, murdered over one thousand people and took all their bodies and bury them in different mass graves.
"On top of this, they arrested about five hundred people for the alleged 'murder' of one soldier. Of course, all the courts have discharged and acquitted all those they had arraigned before them."
El-Zakzaky further accused the government of trying to hide the evidence of the killings of his followers in Zaria.
He added, "See how those in authority want to wipe out even the evidence about the atrocity they have committed. This was the first step this administration took, and you can see, subsequently, how wanton killings become the order of the day.
"Now people are living in perpetual fear everywhere. You can not murder others and expect yourself to stay in peace. They have (by committing Zaria Massacre) already murdered peace!"