Buhari Govt Behind Secessionist Agitations In The South – Ayu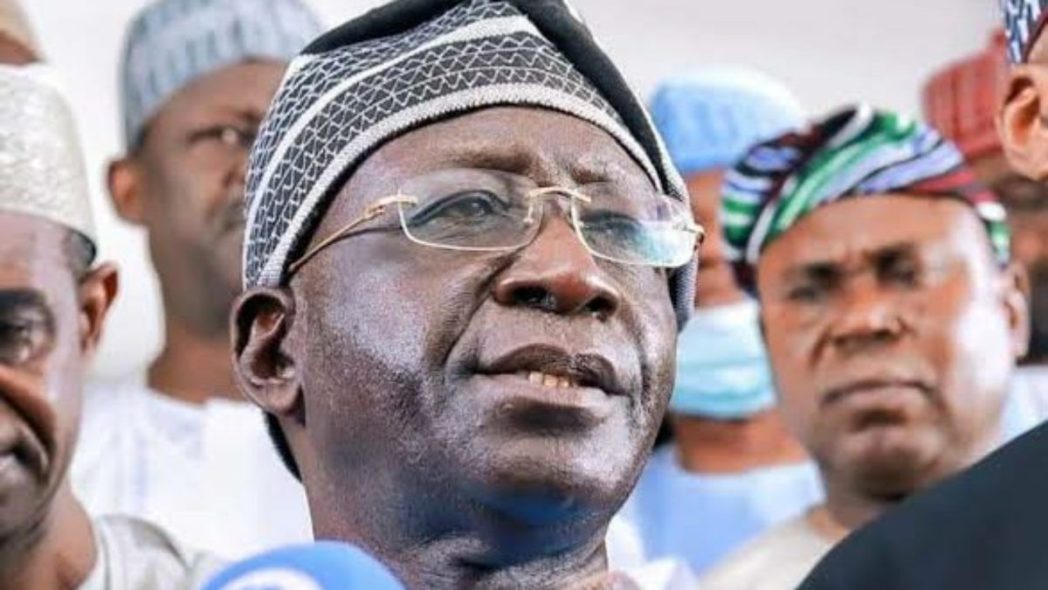 The National Chairman of the Peoples Democratic Party (PDP), Iyorchia Ayu, has accused the Muhammadu Buhari-led government of fuelling secessionist agitations in the South-East and South-West.
The former Senate President stated that the All Progressives Congress government was responsible for the agitations in the Southern part of the country through its nepotistic and lopsided appointments.
Ayu made this disclosure during the inauguration of the newly-elected National Working Committee (NWC) at the party headquarters in Abuja on Friday.
He accused the Buhari government of dividing the country along religious and ethnic lines, adding that the ruling APC has failed to manage the country's diversity.
Ayu claimed that Nigeria is drifting dangerously towards a failed state due to the activities of bandit terrorists and Boko Haram insurgents in the North.
Speaking further, the PDP chairman slammed President Buhari for allowing the county to collapse and terrorists to share sovereignty with Nigeria.
He said: "The APC-led government has mismanaged Nigeria's diversity and has divided the country along regional and religious lines which has exacerbated religious tensions in the country.
"Through its marriage to nepotism, the incompetent APC-federal government is fueling secessionist agitations in the east and west of Nigeria.
"Our dear Nigeria is drifting dangerously towards a failed state. Terrorists are now sharing sovereignty with Nigeria. Nigeria is simply ungoverned. Nigeria is collapsing under the leadership of a retired general."
Ayu claimed that the opposition party has remained credible, tested and have a track record of "performance and legacy achievement" in its 16 years of being in power.
He said: "The PDP is the only organic political party in Nigeria that has remained a credible, tested and trusted mass movement since the return of democracy in 1999. Other political parties have either fizzled away or merged with others.
"Some have mutated into a contraption like the ruling APC without any clear ideology or a coherent programme of action. This contraption seduced Nigerians with propaganda in 2015. Today, Nigerians have seen the limit of propaganda and demagoguery. The only thing the APC is doing successfully is irresponsible borrowing.
"The PDP, on the other hand, has a history of performance and legacy achievements. In our 16 years in power, we not only gave Nigerians good governance, we also strengthened democratic institutions so as to add value to the people. In an unprecedented move, we stabilised our democracy by sanitising the armed forces of politically-exposed officers.
"We gave Nigeria her first-ever successful transition from one civilian administration to another in 2007. To the disbelief of all watchers of African politics, we willingly conceded defeat in 2015, and handed over power to an opposition party in 2015."
Download NAIJA NEWS app: