How I Got To Know My Father Is A Rich Man – Davido Spills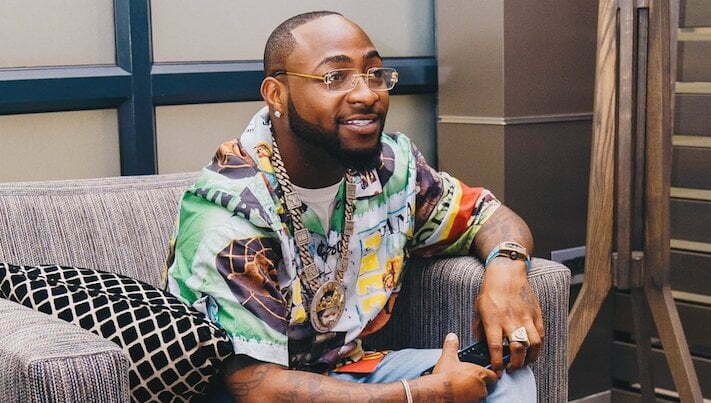 Popular Nigerian singer and music producer, Davido whose real name is David Adeleke has revealed that he wasn't aware that his father was very rich until he became 13-years old.
The singer revealed that his father lived a very modest life and chose to drive a small Honda car despite his riches, adding that his mother also drove a modest Toyota car.
Explaining further that his father worked very hard, Davido said it was when they moved into their new house when he was 13 years old that he realized his father is a wealthy man.
The singer made the disclosure while speaking during a recent radio interview which was published on Wednesday by an American-based podcast, Earn Your Leisure.
He said: "I didn't know he was rich till I was 13 because he lived so normal. I didn't even know he was a billionaire driving a Honda.
"He had a brand new silver Honda Accord. He had a driver. My mum had a Toyota or so, or a Honda truck or something. So I didn't know.
"They lived so modestly until we moved out of that house to the new house.
"From the new house, that was when I started trying to know what my dad did and got to know that he was into business."
Davido went on to reveal that till now, his father prefers to live a modest and humble life.
"Till date, he's still so humble and modest with the way he spends and the way he goes about his business. The way he handles his business is still amazing to me," he said.
Meanwhile, Naija News reports that Davido has now opened an online portal for orphanages to apply for the N250m fund, in commemoration of his 29th birthday.
He stated that the application has begun and is open for only registered orphanages in Nigeria.
Below are the steps to apply for the funds.
Interested orphanage operators are to follow the link: https://linktr.ee/davidoorphanagedonations
Once the link opens, click on the 'orphanage registration link' option to proceed.
A welcome message will surface. Click on the 'continue' option to read the rules of filling the form.
On agreement with the rules, proceed to fill the form.
Registration closes on Thursday, 2nd December.