Alleged Ritualists Behead 10 Year Old Boy, Remove Intestine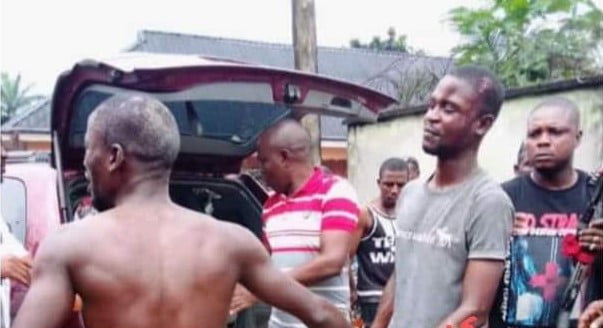 A 10-year-old boy has been murdered by suspected ritualists in the Azumini community, Isiokpo, Rivers.
The boy identified as Destiny Peter was found in a bush with his intestine removed on Friday, November 12.
A source told the Punch that the community have never experienced such an incident before.
The source said: "This may be a ritual killing, but nobody knows for sure. Let the government and the police come and help us get to the bottom of the killing of this poor innocent boy. We heard that the boy was living with his aunt, but she was not around when somebody came to take him out. When she came back, she did not see the boy and she started shouting and crying." 
The deceased aunt, Victory Johnson who revealed that her nephew has been living with her for the past seven years stated that the boy was last seen around 4.30 pm last Thursday after a neighbor invited him to his house. She further explained that his body was found by the youths in the area after a girl said she saw Destiny with an unknown man moving towards the bush.
The spokesperson of the State Police Command, Nnamdi Omoni, confirmed the incident while also revealing that two suspects have been apprehended in connection to the murder.
He said: "Yes, I can confirm it.  The matter, for now, has been transferred to the State Criminal Investigation and Intelligence Department and justice will be served."