Be Responsible, Reveal Those Behind Attack On Odili Residence – Wike Tackles Buhari Govt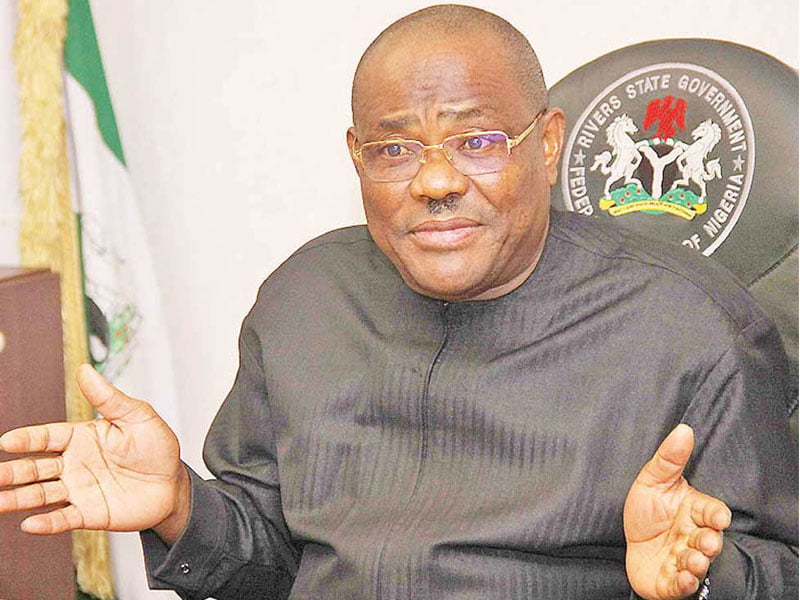 Rivers State Governor, Nyesom Wike has charged the federal government to reveal those behind the recent raid on the Abuja residence of Supreme Court Justice, Mary Odili.
The Justice is the wife of a former Rivers State Governor, Peter Odili who served between 1999 and 2007.
Naija News recalls her Maitama, Abuja residence was invaded by security operatives on Friday, 29th October and no one has so far officially claimed responsibility for the raid but the EFCC as well as the Minister of Justice, Abubakar Malami have since denied any involvement.
Speaking on the matter at a gathering of some leaders from Rivers State on Sunday, Wike said it is not enough for the Attorney-General and Minister of Justice, Abubakar Malami and others to simply deny their involvement in the raid.
He called on the government to unravel those within the raid within 48 hours, saying Nigerians deserve to know what actually happened.
The Governor also wants the identities of the police officer, the supposed whistle blower, the Chief Magistrate, and other key players in the raid made public.
Sunday's meeting was also attended by Rivers members of the National Assembly, State Assembly members, and Local Government Chairmen, among others.
The Rivers State Governor while warning that nothing bad must befall the Odilis said the raid might for all reasons have been an assassination attempt on the Supreme Court Justice and her husband.
He added that Justice Odili and her husband are not only important to the people of Rivers State but also respectable citizens of Nigeria and that the federal government must ensure nothing sinister happen to them.