Nigerian Military Kills New ISWAP Leader, Mallam Bako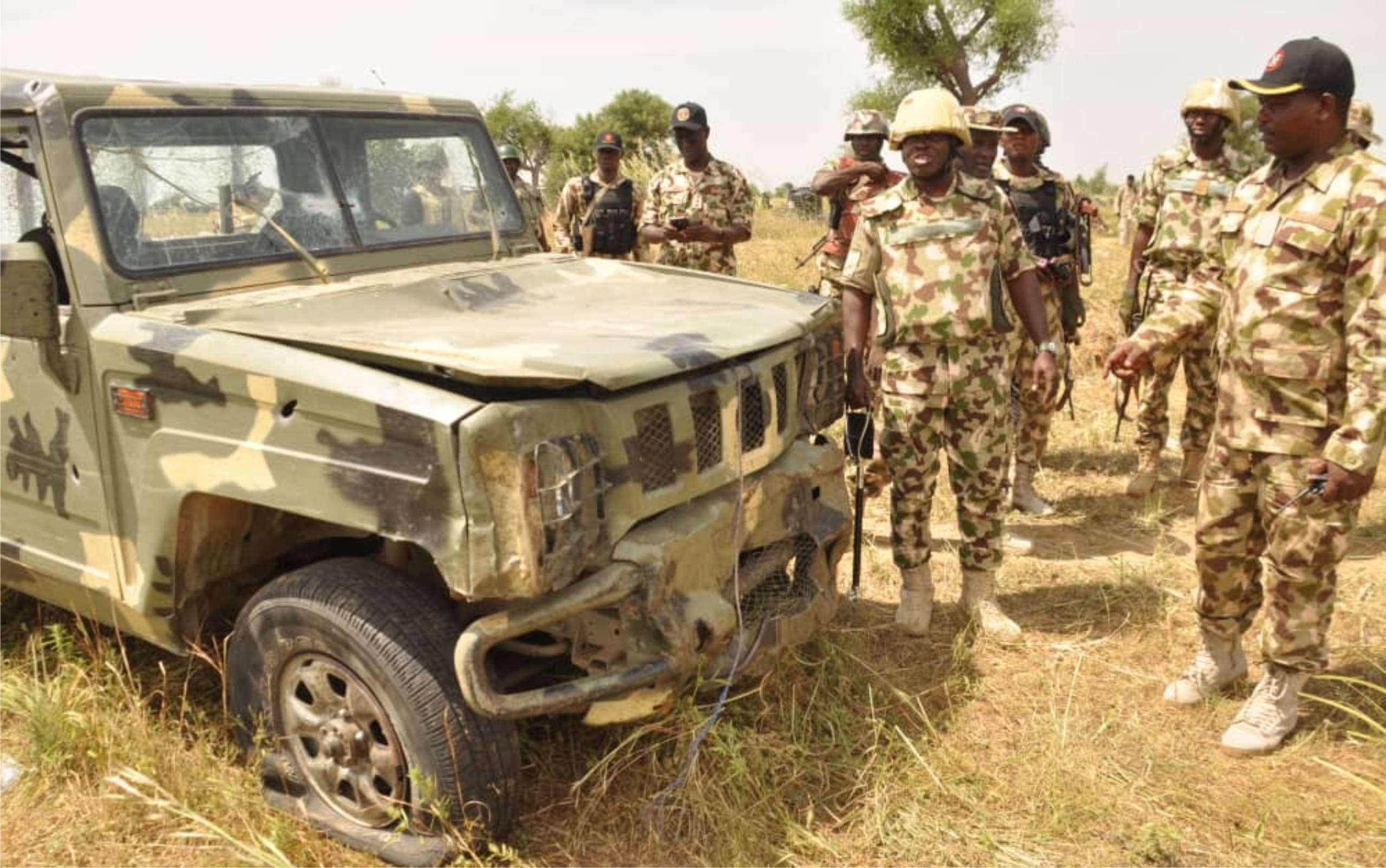 The Nigerian Military has killed the new leader of the Islamic State of West African Province (ISWAP), Mallam Bako.
He was killed two days ago as confirmed on Thursday in Abuja by the National Security Adviser, General Babagana Monguno (retd).
Monguno made the disclosure while briefing newsmen after the security meeting in the Aso Rock Villa presided over by President Muhammadu Buhari during which he received briefings from the nation's security chiefs and heads of security agencies.
The NSA made the disclosure while recounting the victories won by the troops of the military in the ongoing fight against Boko Haram, ISWAP, kidnappers, terrorists, insurgents, and other criminals in the country.
He said, "The fact again is that the armed forces, the land forces have done an excellent job because in the span of one month we have been able to take out the leadership of the Islamic State of West African Province (ISWAP) – that is Abu Musab Al-barnawi.
"Two days ago, the man who succeeded him, one Malam Bako, one of the prominent leaders of the Shura Council of the Islamic State of West African Province, was also taken out.
"They are also contending with leadership crisis. You know these things are also accompanied with inherent issues of trust, conflicts, mutual suspicion and other things.
"So, the operations being conducted by the armed forces in the Northern parts of the country put a lot of pressure on the Islamic State of West African Province, Boko Haram and also the tangential group known as Islamic State in the Greatest Sahara."
The disclosure by Mungono comes a few days after the Chief of Defense Staff (CDS), Lucky Irabor had revealed last Thursday that the ISWAP leader, Abu Musab Al-barnawi has been killed by soldiers.
Monguno has now also confirmed that Bako, who is said to have succeeded Al-Barnawi has also been terminated by the military.