See What Davido Did To This Airport Staff Who Got Pushed Away By His Bodyguard
Popular Nigerian musician David Adeleke also known as Davido has shown how kind-hearted he is by behaving in a remarkable way towards one of his fans.
In a video posted on Instagram, Davido is seen walking towards an airplane in an airport located in Benin. An airport staff who happens to be a fan of the popular musician was trying to get a picture of himself and the musician together, but in a bid to protect his employer, Davido's bodyguard pushed him away.
To apologize for his bodyguard actions, Davido later called for the hotel staff and grants him his wish of having a picture with him.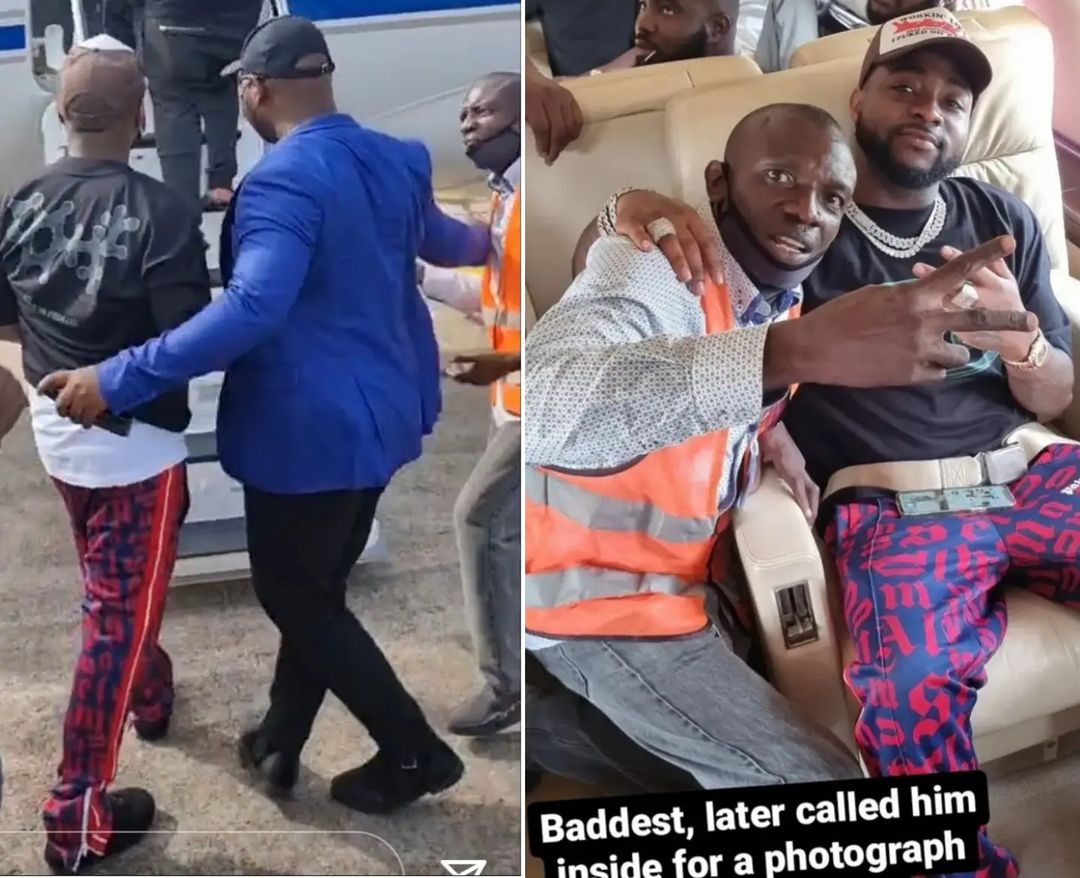 Meanwhile, Naija News recalls that Davido recently lost one of his aides known as Fortune.
Mourning his former photographer, Davido applauded Fortune for his hard work and for also been someone he could confide in
He wrote: "I can't believe you're gone. Since we met u never left my side. for one day… Your page says it all. You really were all about me like nothing else mattered. You went from a complete stranger to one of my closest confidants within weeks. There is nowhere I entered that you and your lens didn't enter. I can't even believe I'm writing a tribute to you right now wtf we still had so much more to do. Your workshops. Your studios. Trips. Shows. Scenes. Moments. All of it. I can't believe you didn't give me the chance to fulfill the rest of my promises to you. my heart is so heavy right now and I'm just so grateful I met you. You truly were the best kid. A rare breed and I'm so grateful that we got to travel the world and create so many iconic moments with you. You are irreplaceable and you are gone now but I will make sure you are never forgotten! I swear it! This next one's for you! RIP lil bro. Love you forever ❤️ #FortuneShotItAll"