Pandora Papers: PDP Keeps Mum On Corruption Scandal Involving Peter Obi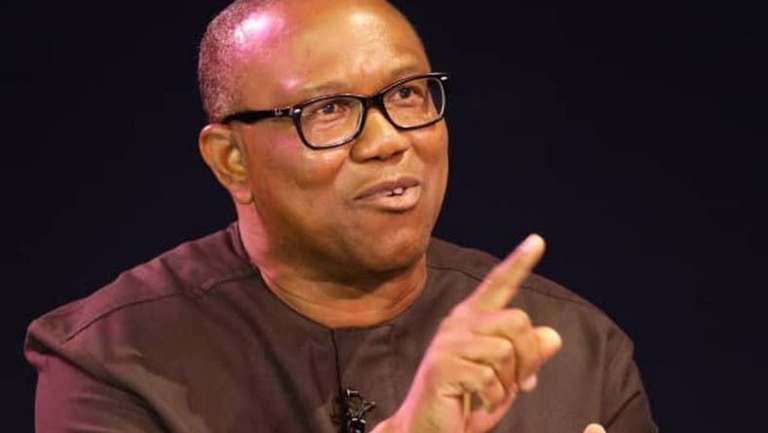 The opposition Peoples Democratic Party (PDP) has kept mum on the corruption scandal involving its former vice presidential candidate, Peter Obi.
Naija News reports that Obi was the former Governor of Anambra State and the running mate to PDP presidential candidate, Atiku Abubakar, in the 2019 election.
Recall that the Pandora Papers was created by the International Consortium of Investigative Journalists (ICIJ) a nonprofit newsroom and network of journalists centred in Washington, D.C., which exposes a global entanglement of political power and secretive offshore finances and dealings.
The Pandora Papers investigation which involved over 600 journalists and over 100 media organisations have already exposed the financial dealings of some notable Nigerians.
The leaked records came from 14 offshore services firms from around the world who help clients set up shell companies and design opaque structures to conceal their financial dealings.
Peter Obi has been accused of setting up companies as fronts for his business activities, and how he changed the name of the company to PMGG.
The former governor of Anambra State is said to have hidden these companies and information about them from the public and the Nigerian government.
"Indeed, he has a number of secret business dealings and relationships that he has for years kept to his chest. These are businesses he clandestinely set up and operated overseas, including in notorious tax and secrecy havens in ways that breached Nigerian laws.
"The former governor admitted that he did not declare these companies and the funds and properties they hold in his asset declaration filings with the Code of Conduct Bureau, the Nigerian government agency that deals with the issues of corruption, conflict of interest, and abuse of office by public servants.
"He said he was unaware that the law expected him to declare assets or companies he jointly owns with his family members or anyone else," the investigation revealed.
As of the time of filing this report, the National Publicity Secretary of the PDP, Kola Ologbondiyan, has yet to react to the matter.