Insecurity: Give Peace A Chance – Emir Of Zazzau Tells Bandits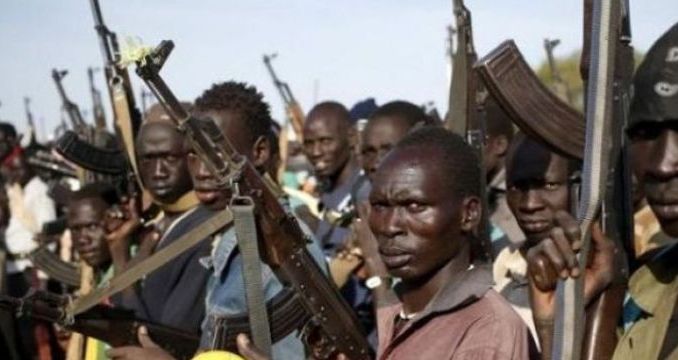 The Emir of Zazzau, Alhaji Ahmad Nuhu Bamalli, has appealed to bandits and other criminals in the North to repent from their evil ways and allow peace return to the region.
In an interview with the BBC Hausa on Saturday, the monarch also urged sponsors of banditry and Boko Haram to allow the people of the region live in peace.
Bamalli, however, called on the people of the region to support the government in the fight against banditry and insurgency.
He said: "We had a meeting with northern governors and the main purpose was on security. We talked about what is happening in Sokoto, not Zazzau Emirate alone. The thing is widespread – Sokoto, Zamfara, Kebbi, Katsina, Kaduna, Niger, up to Nasarawa. This is a problem that affects everybody.
"The best solution is to turn to Allah, repent and continue to support all the efforts being made towards addressing the various challenges facing the country.
"We know what the security agencies are facing. They are facing challenges of personnel. But the president has given the go-ahead for the recruitment of more police personnel. We are aware of this."
Speaking ahead of his one year anniversary on the stool, Bamali said he had wished his father would become the emir instead of him.
He noted that all sons of emirs have the ambition of occupying the stool, adding that he had never been desperate about becoming one, but wished to occupy an important office in the emirate.
He said, "My hope was to become the Magajin Gari or Madaki. Allah knows that was my wish.
"We thank Allah for giving us life and good health, as well as elevating our status, not because we have any power, he just decided to give us this opportunity to become successors to the throne of our forefathers. We thank Allah and pray that he gives us the opportunity to discharge our responsibilities. And to the people of Zazzau Emirate and Kaduna State, we have nothing to say than to thank them."