Nigerians React As Boma And Tega's Husband Are Seen Having Fun Together In A Hangout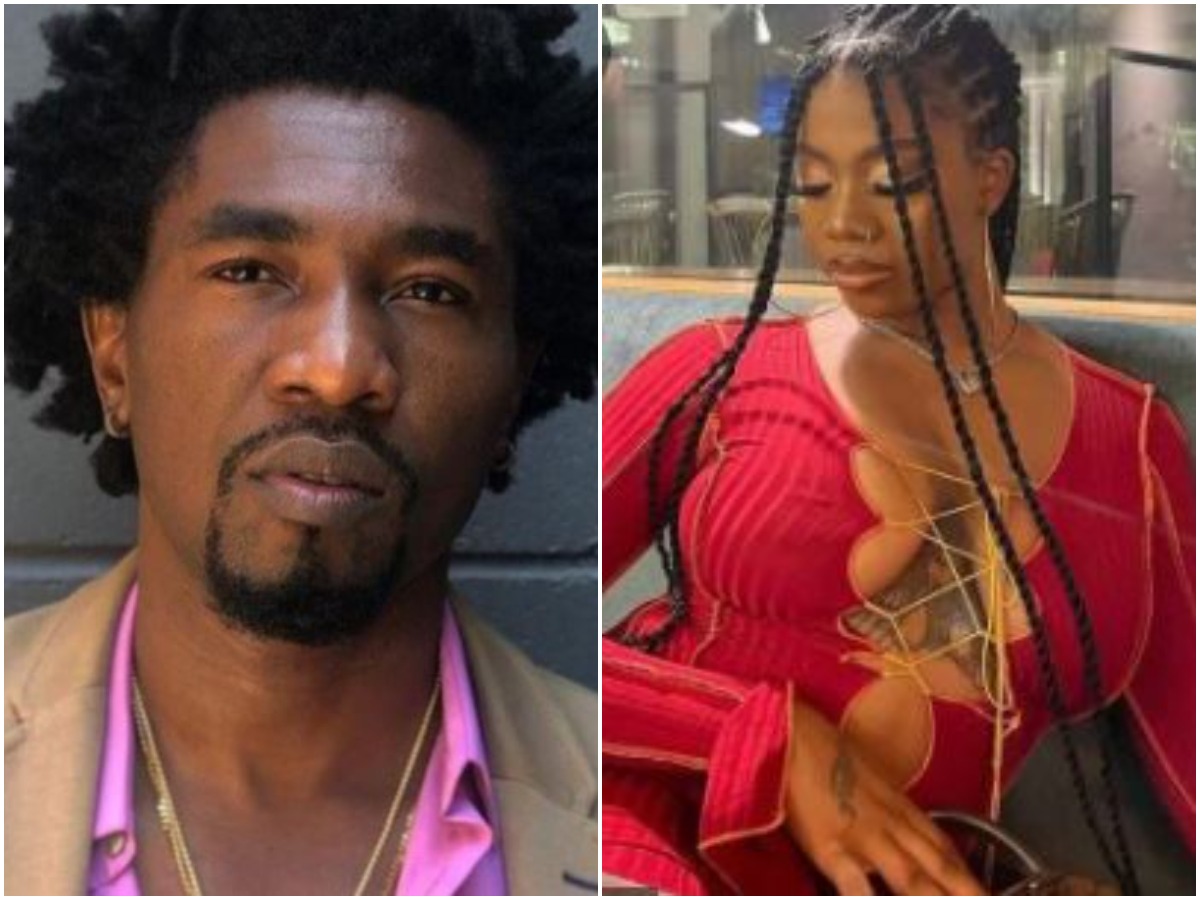 Former Bb Naija housemate Boma Akpore has been seen in the company of Tega's husband, Ajeboh Krislawrence in a hangout.
In a video posted on Instagram by Ubi Franklin, Boma alongside Jaypaul are seen having fun with Tega's husband.
Naija News recalls that during his time in the BB Naija house, Boma had gotten romantically involved with Tega a married woman.
However, when he left the house he and Tega said they were simply acting out a script and there was nothing between both of them. He also asked Tega's husband and family to forgive him for his actions towards her.
Most Nigerians gave reacted unpleasantly to the hangout and have condemned Tega's husband's compliance.
meetonyinye
I see nothing mature about this nonsense! Distance for sure pass
dreamsmotorsauto
This guy find fame pass him wife🙄
carysfritz
bright..
kenepisode1
What a video.. Confused guys 😂
_o_jennifergranth._o_
Your husband is so beautiful 😍😍😍😍😍😈🔥
terencekings
So what was the purpose of the meeting?
kessyblizz
See finish don nter dis matter …. I lay wth ur wife what can u do??? Omoh
chinenye_nwa1
Outside people no dey sleep? 🙄 🙄 Please Vote for whitemoney please before going to bed
mr_apugo
This makes no sense, pretty manipulatively dangerous.
bi_benard
Na wa oooo……I nor fit oooo 🤦🏽‍♂️🤦🏽‍♂️🤦🏽‍♂️
cystasqueen
Thre*some go kuku better nigbayen, Pure rubbish 😂