What Buhari, Fani-Kayode's New Relationship Means To Me – Adesina Reveals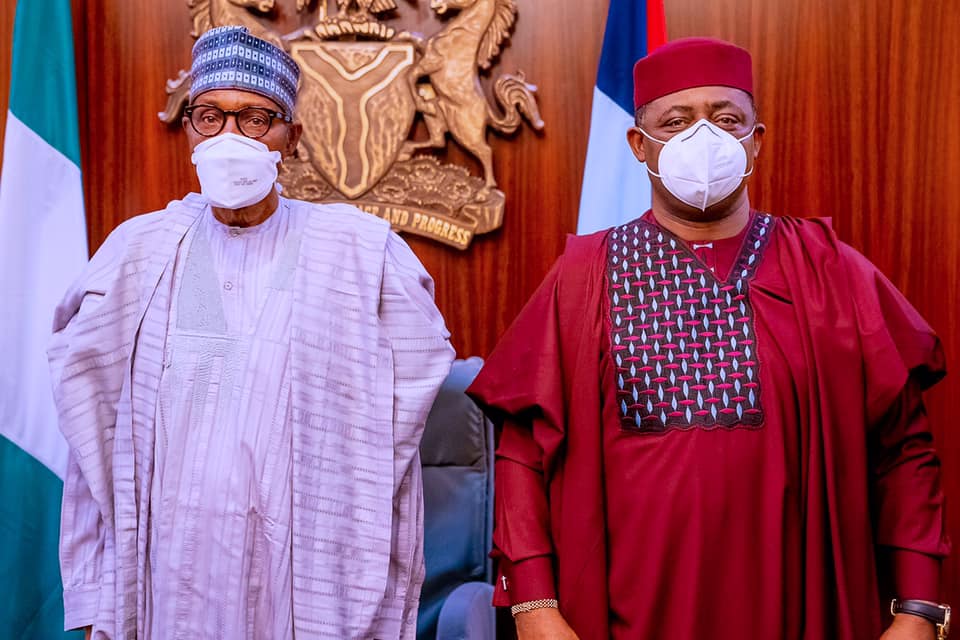 Special Adviser to President Muhammadu Buhari on Media and Publicity, Femi Adesina, has revealed what the new relationship between his principal and former Minister of Aviation, Femi Fani-Kayode means.
Adesina in his reaction to FFK's recent defection and grand style reception back to the All Progressive Congress, APC, means President Buhari is capable of forgiven just anyone.
"I have worked with the President for over six years. And I have seen amazing things in terms of accommodation and capacity to forgive. I have visited him at home many times in the evenings, only to find at dinner table with him people who had been abusing his forefathers on television earlier in the day," the Presidential aide said in a piece titled, 'Buhari, FFK, And The Quality Of Mercy'.
Naija News understands that FFK was a thorn in the part of the APC while he was still a member of the main opposition, the Peoples Democratic Party, PDP.
His defection back to APC a few days ago was "not a small ruckus because of his past acerbic comments against Buhari," Adesina noted.
Buhari's spokesman in his piece said "though Fani-Kayode had said unpardonable and unprintable things about Buhari, his family and the APC," the President displayed "mercy by receiving the controversial ex-minister into the party at the Villa last week.
Meanwhile, a former presidential aide to ex-President Goodluck Jonathan, Reno Omokri, has claimed that the spokesman to President Buhari, Femi Adesina is afraid that former minister of Aviation, Femi Fani-Kayode will take over his position.
This is coming after Fani-Kayode dumped the Peoples Democratic Party for the All Progressives Congress.
Naija News reports that Omokri stated this in his reaction to the statement of the presidential aide that Buhari would teach world leaders how to manage their economy during a pandemic.
Adesina had during an interview on Channels TV earlier, said his principal would teach world leaders at the United Nations General Assembly, how to overcome economic recession during a pandemic.
He further stated that Buhari "would talk about security. He would talk about the girl child, SDGs, and so many things."
However, Omokri in a post on his Twitter account said; "Femi Adesina, Buhari's in-house clown, is afraid he is about to be replaced by Femi Fani-Kayode, hence he has stepped up his sycophancy, claiming 'Buhari Will Teach World Leaders How To Manage Economy During Pandemic'. Is it before or after begging them for loans?"