2023: APC Chieftain Exposes Jonathan's Decision On 'North's Plot To Make Him President'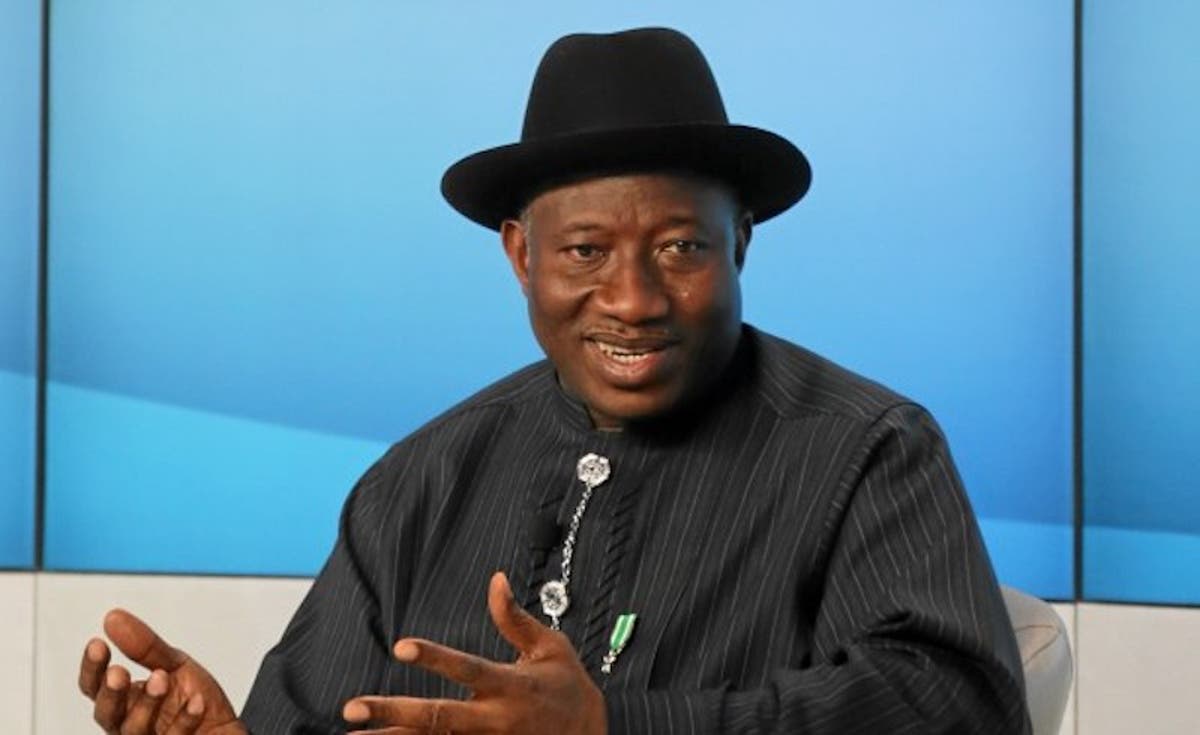 At a time many Nigerians are eager to know whether former President Goodluck Jonathan will be defecting to the All Progressives Congress (APC) to pick the party's 2023 presidential ticket as is highly speculated, a chieftain of the ruling party, Chief Eze Chukwuemeka Eze on Thursday gave the clearest indication as to Jonathan's decision on the matter.
Aside from the visit of APC bigwigs to the immediate past President and their closed-door meeting, Secretary of the National Caretaker Committee of the APC, Senator John Akpanudoedehe recently said that Jonathan would enjoy the rights and privileges extended to all party members if he defected.
When asked during a Channels Television programme if his party was truly wooing Jonathan to join APC to become its 2023 standard-bearer, Akpanudoedehe said, "I don't want to speculate", adding that "if he comes, we will welcome him, (his defection) will be great news".
"The last National Executive Committee meeting gave a blanket approval to everyone who wants to join the party and anyone who joins the party has the right to aspire for any office," the APC scribe stated.
Despite this assertion and its fuelling of the rumour mills, Jonathan's official spokesman, Ikechukwu Eze merely said, "If (Jonathan) he defects it would be announced through the proper channels. This is a man that's very busy with other things".
Amid this obfuscation and the dissembling on the matter by Jonathan's loyalist, Reno Omokri, Eze has now come out to declare that Jonathan is not dumping his Peoples Democratic Party (PDP) to buy what the ruling party is selling.
Eze, who is from the same South-South geopolitical zone as Jonathan, in a statement to Naija News, claimed that there is a "deadly scheming of some Northern Leaders to lure Jonathan into the 2023 presidential contest and that it smacks of deceit for anyone or group to concoct interest over the reemergence of Jonathan as President in 2023
He said the scheme is a trick packaged by some Northern leaders in order for Jonathan to be President for one term which would be the completion of the four years remaining of his tenure and retake power come 2027 thereby denying the Southern part of Nigeria a complete term of eight years after the reign of President Muhammadu Buhari.
Eze said that the Northern schemers intend to feature Jonathan who would reign only four years thus, throwing the 2027 presidential election open for a fresh zoning arrangement and contest favorably to the North. He then called on all Nigerians to speak up and condemn such a dastardly act that may plunge this nation into unprecedented chaos.
"Jonathan has rejected such a devious plot. I, therefore, commend him for his foresight, sagacity & wisdom by rejecting the bite of the Northern Presidency sour bait as this is a deadly trick to deny the South her two terms after the two terms of the North through President Buhari. This Plot is an unacceptable insult on both Jonathan and the entire southern political class as if we lack credible political leaders from the South that can turn the fortunes of this country around.
"It is imperative to commend Dr. Jonathan for reading through the deceit of these leaders, trashing their dishonest entreaty and ensuring that his political feats and present status as a great promoter of democracy are not ruined, tarnished but kept intact by keeping these undemocratic elements at bay.
"I am very glad that Dr. Jonathan has done his best to keep these undemocratic forces at bay who are hellbent to deny the South the chance to preside over the affairs of this country according to the terms of power rotation between the North and South, not minding that the Northerners have through the military and Democratic dispensations, governed this country to their heart contents," the statement read.