Details Of PDP Governors' Meeting Emerge
The details of the meeting of the Governors elected on the platform of the Peoples Democratic Party (PDP) have emerged.
Recall that the governors held a meeting at Akwa Ibom Governor's Lodge, Abuja on Wednesday to find a solution to the leadership tussle in the party.
Briefing journalists after the meeting which ended at 10:10pm, the Chairman of the forum and Governor of Sokoto State, Aminu Tambuwal, said the meeting was a success.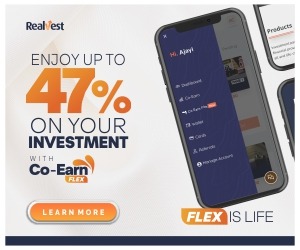 He stated that the governors discussed the party's forthcoming National Convention slated for October 30 in Abuja and the progress made so far in terms of preparation.
Tambuwal added that the forum invited leaders of the party in various other states where it doesn't have governors to the meeting.
The Sokoto governor said the forum met with the leaders on how to move the party forward, bring all the leaders together, and work towards the best national convention.
He, however, disclosed that the opposition party will unite to rescue Nigeria from the misgovernance of the All Progressives Congress (APC) in 2023.
He said: "We have been in a meeting since 3pm meeting, for about 7hours. Very fruitful deliberation.
"You must have seen that we received leaders of our party in various other states where we don't have governors.
"We had a robust discussion with them on how to move the party forward, bringing all the leaders together, not only working towards a best national convention but even beyond that.
"So that we can continue to sustain the goodwill that PDP is enjoying in Nigeria.
"And send the right signal to Nigerians that we are truly prepared and working together as a family to ensure that, by the grace of God, come 2023, we present a very united force that will rescue Nigeria from the misgovernance of APC."
Speaking further, Tambuwal said the governors and the party leaders also discussed the party's preparations for the Anambra governorship election.
He said the governors were united in working for the victory of the party's candidate, Vincent Ozigbo, in the upcoming governorship election.
"We also had in our meeting, our candidate in Anambra governorship election, where we received a briefing from him on how prepared our party is in Anambra, and to confirm to you and Nigerians that all of us are united in supporting our party in Anambra.
"By the grace of God we shall work assiduously towards winning the Anambra election," he said.
Source: Naija News