Jos Crisis: No One Should Be Above The Law – Sultan Tells Buhari Govt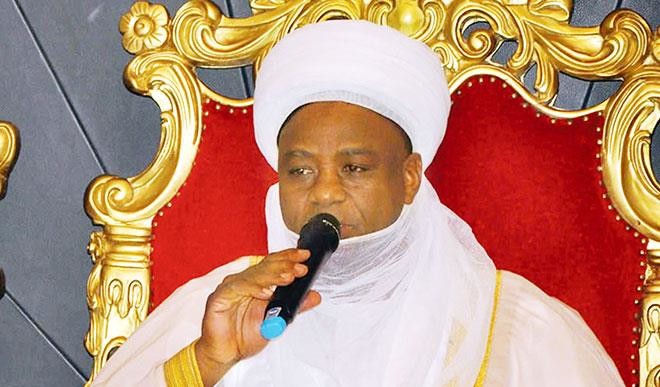 The Sultan of Sokoto, His Eminence Alhaji Sa'ad Abubakar, has dismmised the recent viral video by a popular Muslim cleric in Zaria who swore that there would be reprisals along ethnic and religious lines over the recent killing of 22 travelers in Jos, Plateau State.
He said it was disheartening that any respected leader could make comments that threatened the security of lives and property without being immediately arrested and prosecuted.
The royal father stated this while speaking at the opening ceremony of the 3rd Quarterly Meeting of the Nigeria Interreligious Council, NIREC, in Abuja, on Thursday.
The monarch said, "What are our security agencies doing that they cannot invite those making these videos and saying nasty and bad things that raise tensions higher? Nobody should be above the law, whether you are a Christian or Muslim. You cannot incite people to kill innocent people."
He also described as worrisome the situation where security agencies were unable to unmask the identities of criminals who breach national peace and security in the guise of 'unknown gunmen.'
The Sultan of Sokoto said, "How can people who do these things be unknown? Where are our intelligence agencies? Don't we have a proactive intelligence agency that will think ahead of the bandits?
"In Eastern Sokoto alone, there was a day we buried 76 people who were killed in cold blood by criminals that came from 'nowhere'. There was another day we buried 48 people in the same Sokoto but you didn't hear about it.
"All the people committing such atrocities must be identified. The security agencies must up their game, find them, and take action on this kind of carnage. If we start doing so, all this carnage we see in this country will stop."
While calling on President Muhammadu Buhari to organize a national confab with a view to finding solutions to the problems facing the country, the Sultan of Sokoto charged religious leaders to always tell the truth to power.
He said, "We shouldn't be afraid of telling the truth to the authorities. When we do so, we can seat at home in peace.
""So, I think it's high time, we put aside ethnic and religious sentiments aside and tell ourselves the truth that what is happening in this country is not right. This is the way we should go, if we really want to have a country. President Buhari should lead the way in this," the Sultan added.