Biafra: Odumeje Predicts When IPOB Leader, Nnamdi Kanu Will Be Released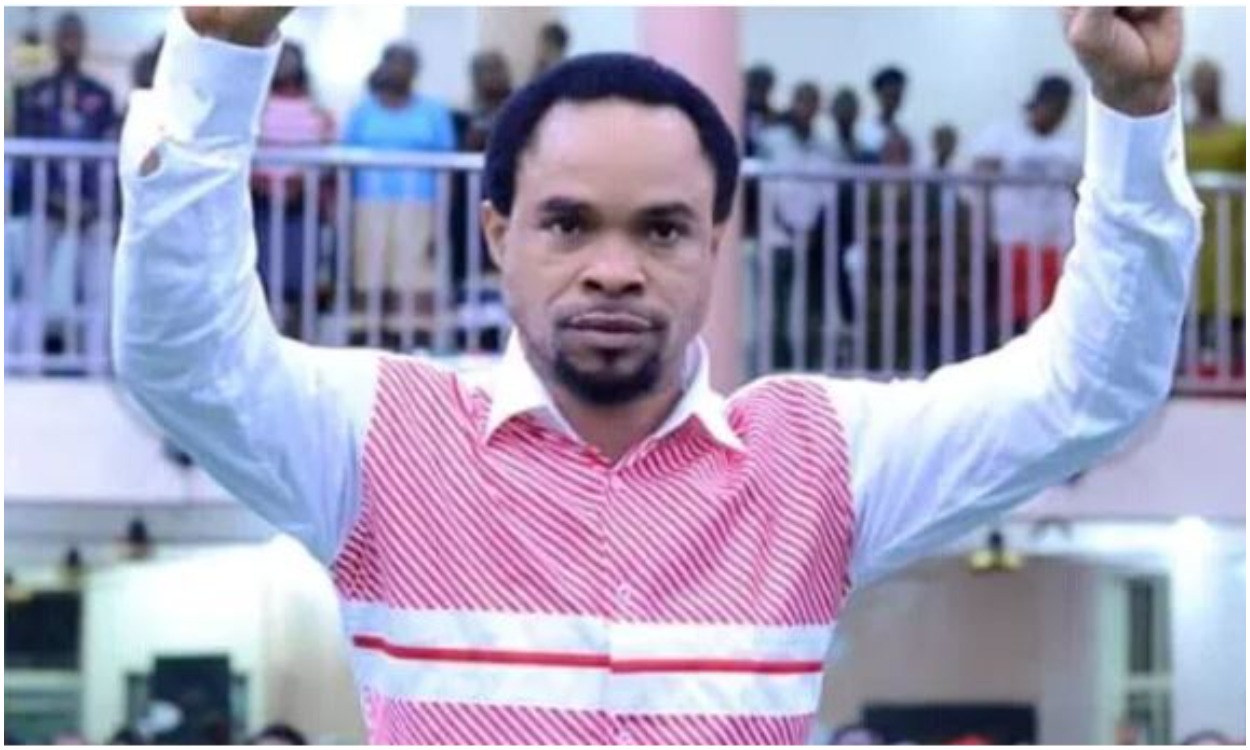 The General Overseer of The Mountain of Holy Ghost Intervention and Deliverance Ministry in Anambra, Chukwuemeka Ohanaemere, popularly known as Odumeje have predicted that the leader of the Indigenous People of Biafra, Nnamdi Kanu will be released by December 2021.
Odumeje stated this during a recorded prayer session.
The counsel to the IPOB leader, Ifeanyi Ejiofor and others where in attendance when the cleric stated this.
Odumeje said: "Lord, your son Nnamdi Kanu is coming out this December, in the name of Jesus."
"There is nothing you said that will never come to pass. Lord, we have started this battle with your name, and we shall overcome with your name."
"Your son (Ejiofor) in the front of the battle, be with him always. Give them strength, give them wisdom. This is a battle of wisdom and the wisdom comes from you."
"In the presence of the judge, everything that comes out of his (Ejiofor's) mouth shall be wise Victory shall be given to us."