DSS Injured Igboho During House Invasion, He Sits During Court Trial – Lawyer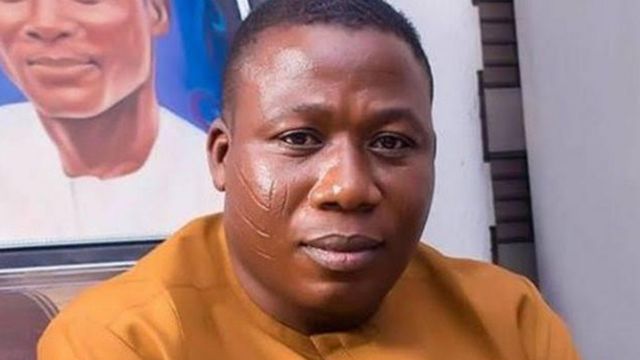 The counsel to Yoruba Nation agitator, Sunday Igboho, Ibrahim Salami, on Tuesday disclosed how operatives of the Department of State Services injured Igboho on the leg during the invasion of his residence in Oyo State.
Salami noted that the incident hinders his client from standing and has to sit in the court due to the impact of the injuries.
The counsel stated this during an interview on Tuesday while confirming that Igboho is no longer tried for extraction to Nigeria
Salami said, "There is no verdict yet; he was put in prison pending the time the investigation is ongoing. I implore all Yoruba to be patient and continually show their support for Igboho so he can be freed.
"When the DSS tried to attack Igboho in his house in Nigeria, and he escaped, he got injured. It was not easy for him to stand. As of yesterday, he couldn't stand before the judge; we gave him a chair. So, there is a need for them to allow him to go to Germany so he can get medical care. So, we are trying our best to help him get that.
"As lawyers, our job is not easy because the way we started the case is not what is currently obtainable. We started the case fighting against his extradition to Nigeria but now, it is Sunday Igboho versus the Benin Republic.
"We are now on this, and God will help us. Let Yoruba be careful and show their support in prayers."