Buni-led APC Meets State Chairmen, Maps Out Plan Ahead Of Congress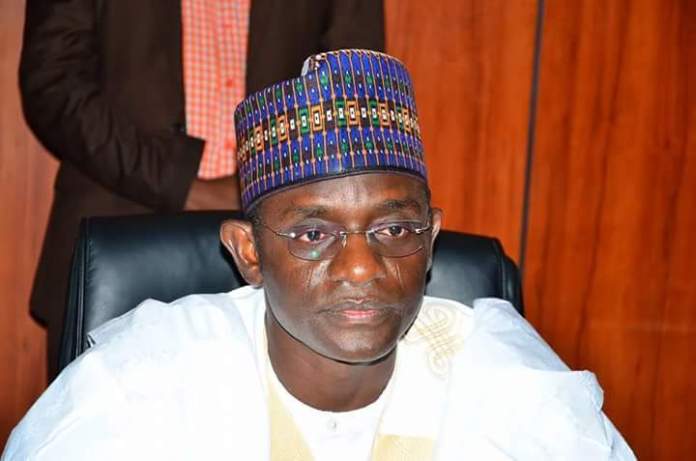 The Governor Mai Mala Buni-led Caretaker/Extraordinary National Convention Planning Committee of the All Progressives Congress (APC) has met with the state chairmen the party.
The meeting with the statement chairman was to update them on plans to ensure the next set of party leaders emerge by consensus.
Naija News gathered that the meeting was held with the chairmen of the 36 state chapters of the party at the APC National Secretariat in Abuja on Friday.
A source revealed that the APC leadership asked the chairmen to work on the modalities that would build consensus to reduce rancour.
"It was essentially a meeting of like minds. We reviewed our successes and challenges and reached a consensus on the need to reduce actions that would cause friction," a source told ThePUNCH.
"The party was built on a consensus, and we were encouraged to build on that as we prepared for congresses leading to the national convention. This is the way to go. There were also complaints about the party's reward system which has been a source of concern since we came to power in 2015. That also is being addressed."
Speaking on behalf of his colleagues during the meeting, the Chairman of the Borno State chapter of the party, Ali Dalori, expressed their displeasure with what he described as the "use-and-dump" attitude of the party.
"The reason I said this publicly is that we are not happy with some of our governors. They used the chairmen and dumped them," he said.