'You Lack Merit To Preach Democracy' – Kwara Group Tells Saraki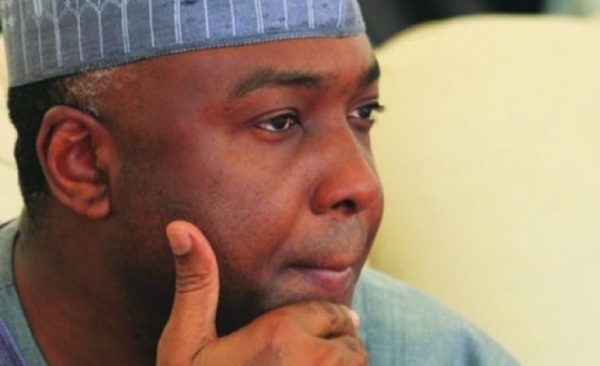 A leading Pro-Democracy group in Kwara State, Kwara Must Change has said former Senate President, Dr Bukola Saraki, lack the merit to preach democracy.
Naija News understands that the group said this while reacting to Saraki's criticism of the Kwara State House of Assembly over the suspension of one of its members, Hon Jimoh Agboola.
The group asked the former governor of Kwara to enjoy his political retirement and stop parading himself as a saint by preaching what he does not practice while leading the Senate of Nigeria.
It added that Saraki lacks moral right to criticize Kwara State House of Assembly, because, under his leadership as the senate president, he did not only suspended two senators but also refused to honour court a judgement on the matter until he was compelled to do so by the court.
Naija News reports that the slam on Saraki is contained in a statement by the Convener of Kwara Must Change, Mr Abdulrazaq Hamzat.
The group stated that those who do not brush their teeth cannot be advertising toothpaste and those who did not have clean hands cannot come to equity.
According to Hamzat, Bukola Saraki's led-senate suspended Senator Ali Ndume for the petty allegation in 2017 and just a year later, the red chamber also suspended Senator Ovie Omo Agege, now the Deputy Senate President.
"Sen Ali Ndume was suspended by the Saraki led senate for 6 months, and the suspension was later increased to 8 months, after which the Senator was later recalled to the house"
"Sen Ovie Omo Agege on the other hand was suspended for 90 days and both Omo Agege and Ali Ndume won their respective court cases against the Senate" Hamzat said.
The KMC convener expressed shock that the same Saraki, who refused to honour court judgement on Sen Omo Agege's matter until he was compelled to do so by the court is today speaking about democracy as if he rared about democracy.
Hamzat advised Dr Saraki to stop shedding crocodile tears for democracy because he's one of those who laid very bad precedence for the Legislative arm of government in Nigeria.
Kwara Must Change therefore concluded that the Kwara state Assembly should jettison Saraki's precedence and chart a better course.