I Didn't Write The Article 'How I Love The 'Evil' Of Prophet TB Joshua' – Pastor Enenche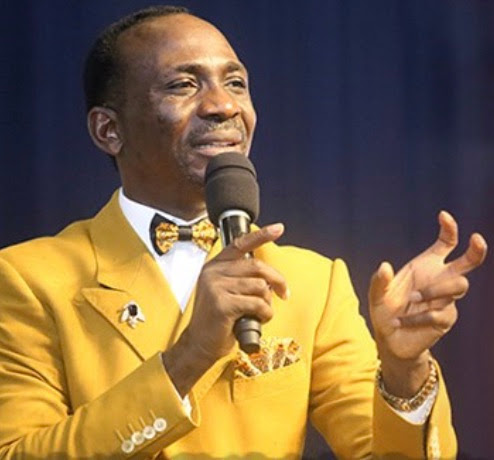 The senior pastor of the Dunamis International Gospel Centre, Dr. Paul Enenche has denied authoring an article titled 'How I love the 'evil' of Prophet TB Joshua.'
The popular pastor made the denial after some people started attributing the article to him.
Naija News reports the article was actually authored by a comedian, Enenche Obonyilo Peter, also known as Enenche Enenche.
The denial reads: "The viral story making the rounds on social media with the headline, How I love the 'evil' of Prophet TB Joshua, credited to Dr. Pastor Paul Enenche, Senior Pastor, Dunamis International Gospel Centre was actually written by a totally different person.
The attribution of the story is misleading as the said statement did not emanate from the Senior Pastor.
The said story was authored by Enenche Obonyilo Peter, also known as Enenche Enenche, a comedian and it was first published on Daily Post online with his name boldly written below the article.
To set the record straight, Enenche Enenche is an entertainer while Dr. Paul Paul Enenche is a pastor and both are separate individuals.
Those sharing the story should be aware of who the real author is, as any attribution of the article to Dr Paul Enenche is false and misleading."
Meanwhile, controversial media personality and leader of the Free the Sheeple Movement, Daddy Freeze has expressed disappointment over the absence of top Nigerian pastors at late TB Joshua's funeral which held on Friday, 9th July
Naija News recalls that TB Joshua died after a church service at SCOAN on June 5. He was aged 57.
Reacting to this, Daddy Freeze via his Instagram, berated top pastors who were absent revealing that Christ despite his condemnation of the Pharisees dine with them. He also noted that these pastors have turned God over men for judging TB Joshua even in death.
Source: Naija News