Over 76,000 Nigerians Killed In 10 Years – Fayemi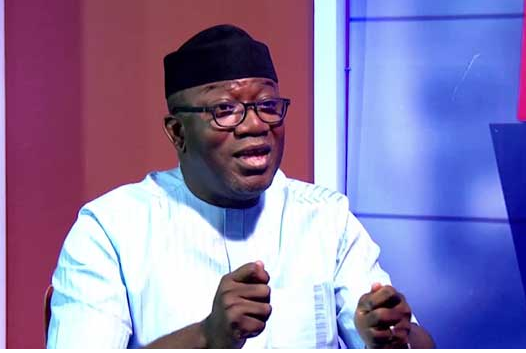 Ekiti State Governor, Kayode Fayemi has said that over 76,000 were reported to have been killed in the country between May 2011 and February 2021.
Speaking on Thursday in Abuja during the launch of the NGF Peace and Inclusive Security Initiative (PISI), Fayemi noted that the proliferation of arms was responsible for the rising ethnic conflict in the country.
The Nigerian Governors' Forum (NGF) chairman also expressed concern that the insecurity is eroding Nigerians' safety and means of livelihood.
He said the security situation in the country was also threatening the expression of the rights of all Nigerians.
The governor said the spate of violence and coordinated criminal activities had undermined government authority and waned public trust in recent times.
Meanwhile, the chairman of the Southeast Governors Forum and Governor of Ebonyi State, David Umahi has emphasized why the south must produce Nigeria's next president by 2023.
According to the Governor, the southern region has been grossly marginalized in the affairs of the country and with the north completing 8 years of presidency in 2023, it is only logical to allow the next leader to emerge from the southern region.
Umahi submitted that leaders from the region won't stop talking about their demand despite criticisms from some quarters that zoning should not be allowed.
The Governor made his views known on Thursday while addressing the Ebonyi State chapter of the Independent National Electoral Commission (INEC) led by the Resident Electoral Commissioner, Dr. Joseph Chukwu during a courtesy visit that took place at the old government house, Abakaliki, Ebonyi State.
Represented by his Deputy, Barr. Eric Kelechi Igwe, the Governor stated that there is no need to pretend about the polarization of the country along northern and southern lines.
According to him: "This country, we don't need to pretend again. Whether you like it or not, it seems there is polarization; this one South, this one North.
"The north would have done eight years by 2023 as the president, is that not correct? And some of them are saying that it will be criminal for the North to continue to be president of Nigeria after 2023.
"And it is the turn of the South. And we said as Governors of the South, that Nigeria, remember that by 2023 we have it.
"The North has the population by this registration that recorded us low and they said it is unconstitutional and that nobody should talk about it."
Source: Naija News