IPOB: UK Willing To Help, Nnamdi Kanu Not In Good Health – Lawyer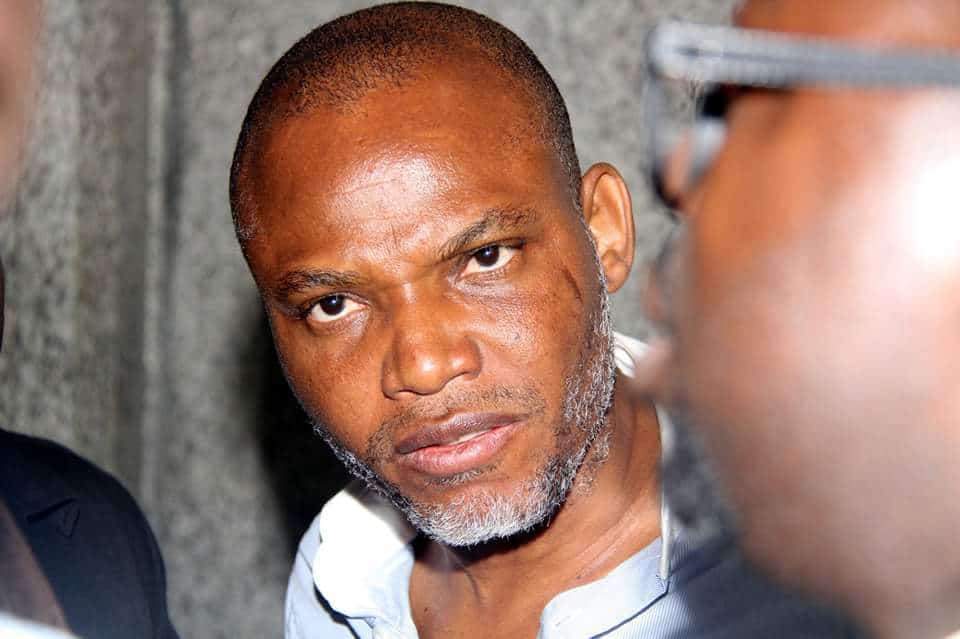 Nnamdi Kanu's counsel, Aloy Ejiamakor, has revealed that the British High Commission in Nigeria has expressed willingness to assist the leader of IPOB.
Recall that Kanu through Ejimakor petitioned the British High Commission, requesting "That Mr Kanu be granted every possible Consular Assistance to which he is entitled as a British citizen."
Speaking to SaharaReporters on Wednesday, Ejimakor stated that the commission acknowledged the receipt of his letter and guaranteed the protection of Kanu's welfare.
While stating that the contents of the letter are confidential, Nnamdi Kanu's lawyer revealed that the letter specifically stated that the IPOB will get the "support and welfare" of the British authorities.
Ejimakor said, "Yesterday I received a response from the British High Commission acknowledging the receipt of the letter and telling me what they (British authorities) can do for Kanu as a British citizen.
"The content of the letter is highly confidential so I can't say more than that. I understand the public has a right to know the development but I cannot reveal all the content which is key to our strategy."
On Kanu's health conditions, he stated that "They (Nigerian government) have not allowed him to see his doctors. They brought doctors through DSS (Department of State Services) but his health condition is beyond that. It requires him to see his special medical doctor because of the seriousness of his health issues."
The lawyer added that, "Even the British authorities know that only a suspect that is physically fit can stand trial, so they are going to see to his welfare.
"As his lawyers, we have to make sure he gets all his entitlements under the law. He is entitled to administrative or judicial bail regardless of the degree of his offence.
"But if he's denied, we'll take it from there. But we believe that based on the doctrine of presumptions of innocence, everybody is entitled to bail until they are proven otherwise."