Video: Baba Ijesha's Niece Makes Unbelievable Revelation About Princess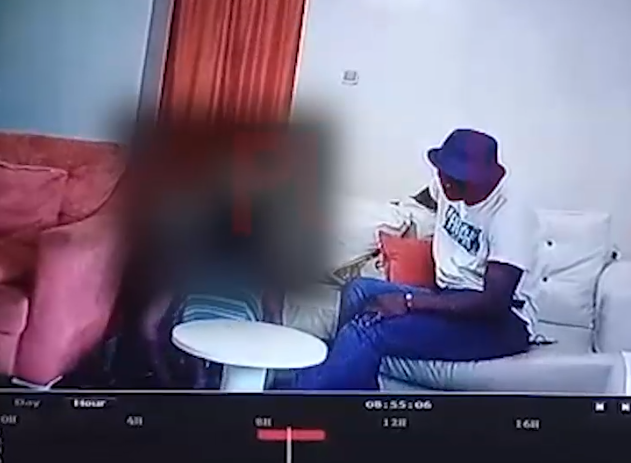 A young lady who identified herself as Ewatomilola Ayeni has made some unbelievable revelations about comedienne, Princess and embattled Yoruba film actor, Baba Ijesha.
Naija News reported earlier that Nollywood Actor Yomi Fabiyi and other supporters as well as family members of Olanrewaju Omiyinka, popularly known as Baba Ijesha, storm Yaba Magistrate court on Wednesday.
Baba Ijesha appeared at the Lagos State court where the hearing of the sexual assault case against him is heard.
Speaking to newsmen at the court, Fabiyi said, "I am in court because I believe in the rule of law and I have the right to come to the court and observe the case.
"The young man is my colleague; I cannot deny him at this stage, I am too refined for that.
"I want to see how the court (hearing) will go because there are so many lacunas, so many things that should have been done.
"I want to see how the rule of law and justice is being served."
However, before the court hearing today whereas the actor's bail was denied, Ewatomilola Ayeni who claimed to be Baba Ijesa niece, revealed that Princess had severally assaulted the actor.
According to her, Princess had on several occasions invited Baba Ijesha to her house and stripped down naked for him to get down with her.
She explained further that the actor have faced challenges in the past that the family cannot aired online.
Ayeni lamented that Ijesha is being detained without proper checks on the allegations. Adding that he was not given the chance to say his side of the story.
Watch the video below for full details.