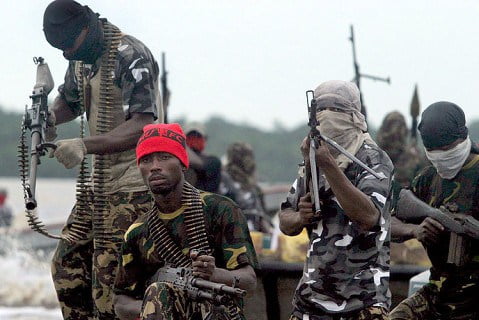 The Pan Niger Delta Forum (PANDEF) and the Movement for the Emancipation of the Niger Delta (MEND) have reacted to the threat by a Fulani Jihadist group to attack Delta State.
Naija News earlier reported that the group had issued a 72-hour ultimatum to the Governor of Delta State, Ifeanyi Okowa to withdraw the support for open grazing ban or face an attack.
But in a letter made available to newsmen on Monday, MEND threatened to descend into 'Dragon War' if Delta state is ever attacked by Fulani gunmen.
In a letter titled, 'Response to Fulani threat to Okowa on open grazing ban by the Southern Governors', the group stated that it will destroy every facility in the region owned by a Fulani person.
"We are warning that if your threat is made to come to fulfilment, no Fulani will ever exist across the Niger Delta and all oil facilities linked to a Fulani will be brought down."
"If one soul is lost, 10 Fulani souls will pay for it. If one facility is destroyed, 10 Fulani facilities will be destroyed. We will respond proportionately 10 times whatever you give, the corresponding response will not be limited to the Delta."
Also reacting, the Pan Niger Delta Forum (PANDEF), warned that there would be grave consequences should the threat be carried out.
The spokesperson for the forum, Ken Robinson, noted that the Niger Delta region would respond appropriately if the threat by the unknown Fulani jihadists was carried out.
Robinson, however, described the development as 'stupidity taken too far.
He said: "Let them try it and see. The consequences will be too grave for the country.
"Any attack on any community in Delta state is an attack on the entire Niger Delta, and we will respond appropriately. Nigeria will never be the same again if they try it."
"But I think this is taking their stupidity too far. Their erroneous arrogance is being tolerated for too long."
Follow @naijanews