Prophet TB Joshua's Spirit Visited Me Shortly After He Died – Kuti Opens Up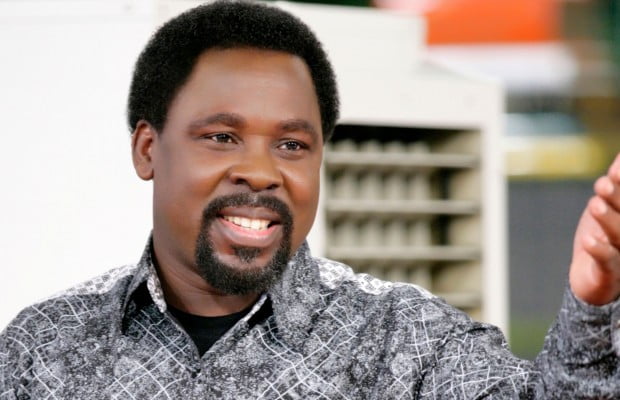 Nigerian actress, Jaiye Kuti has taken to her social media to narrate how late prophet T. B. Joshua appeared to her in spirit shortly after he died.
According to the actress, who revealed that she has never seen the Nigerian televangelist and founder of the Synagogue Church Of All Nations (SCOAN), Temitope Balogun Joshua in person, but his spirit visited her at Offa the same night he died.
She shared a photo of the late cleric and narrated her encounter.
Jaiye Kuti wrote, "I have never met you one on one but your spirit visited me when you died. I was in Offa alone in my room. My head was swollen and I saw a gentle pass of Him. There was something good about that soul. Christ was poor but feeding the people and taking care of everyone. You did same to many. I know 2 people who truly gave their lives to Christ through Him. May the Good lord rest your soul in peace. Pastor T.B. Joshua."
She further added, "When I visited Rome, the seat of Christianity, we were given money and food for coming to church. here we give everything we have to church who cannot OBEY the TENTH commandment. Go and read the tenth commandment, the last commandment that legislate thought. you are not permitted to think evil of any kind. No one can obey it. So why judge one another! For all have sinned and fall short of the glory of God! We live by the goodwill of our neighbours."