Nnamdi Kanu Replies Northern Elders Over Comment On Biafra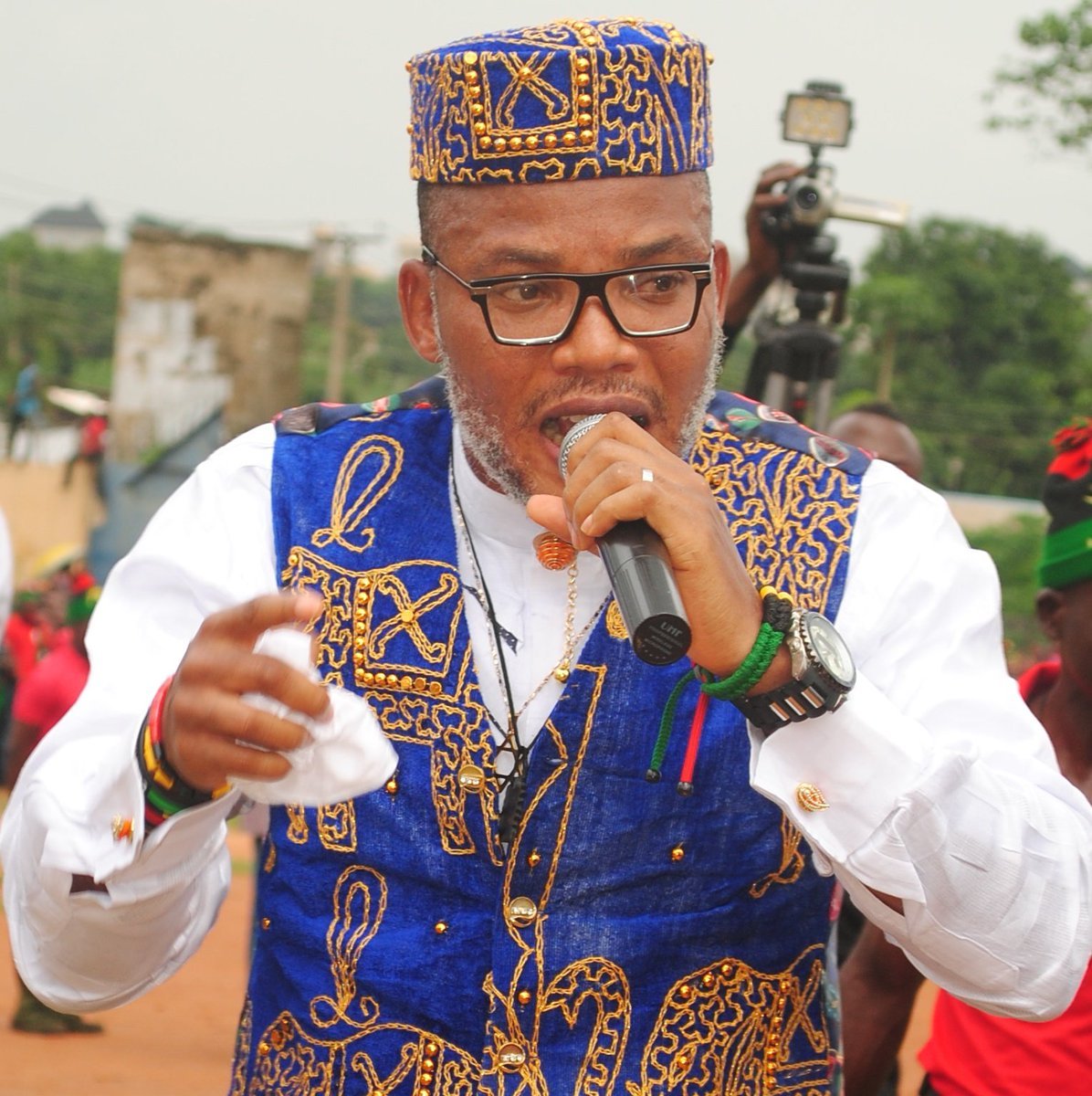 The leader of the Indigenous People of Biafra, Nnamdi Kanu has replied to a statement made by the Northern Elders Forum (NEF)  that the Nigerian government should allow the South-east to secede in order to avoid another civil war.
Naija News earlier reported that the forum had urged President Muhammadu Buhari to allow the Igbos to have their own country to avoid another civil war.
Briefing journalists after a closed-door meeting in Abuja on Monday, NEF spokesperson, Dr. Hakeem Baba-Ahmed, urged Igbo leaders to prevail on IPOB to stop attacks on government facilities.
Reacting to the comment in a statement on Tuesday, Kanu described the statement from the NEF as sensible but added that Biafra also includes the South-South.
"Northern Elders Forum (NEF) has said in other to prevent another civil war, the Southeast should be allowed to secede if the movement is popular among the people in the region"
"Now, that's very sensible but there's a correction: #Biafra includes what you call South South," he wrote.
Meanwhile, Governor Okezie Ikpeazu of Abia State has stated that some grievances of IPOB such as marginalisation were genuine.
He that that though he has no personal grudge against Nnamdi Kanu but he disagrees with his approach.
Speaking to newsmen, the governor said IPOB's method of using violence would produce any good ending.
Ikpeazu expressed readiness to engage the IPOB leader in a bid to restore peace in the south-east region.
He said, "If there are things you want us to vocalise about the way things are going in this country, raise the tune a little bit, I think there are people who are willing to say that and do that.
"I am not going to engage Nnamdi on the grounds of IPOB, but I can speak to citizen Nnamdi who happens to be an Abian but not on the basis or affiliation with IPOB. I'm going to speak to Nnamdi on the basis of the fact that I am the governor of Abia State and he is a citizen of Abia State.
"But again, why won't I discuss with anybody? I don't have anything personal against Nnamdi and I don't think he has anything personal against me. But all of us are saying the same thing to the extent that there is injustice, there is marginalisation, we are saying the same thing. Our point of divergence is the approach.
"If you're taking up arms against the Nigerian nation, what capacity do you have to conclude it? Because I'm not a suicide candidate and I saw a bit of the civil war and I don't want to get people on a boat that is sailing to nowhere. He is entitled to his opinion, views and approach, but I'm also saying to him, that as a young boy who went to Maiduguri at the age of 16, the boundaries of the South East and Northern Nigeria is not in Umuahia or Ubakala Police Station, neither is it in Bende or Ohafia."