Police Kill Top IPOB/ESN Commander In Imo State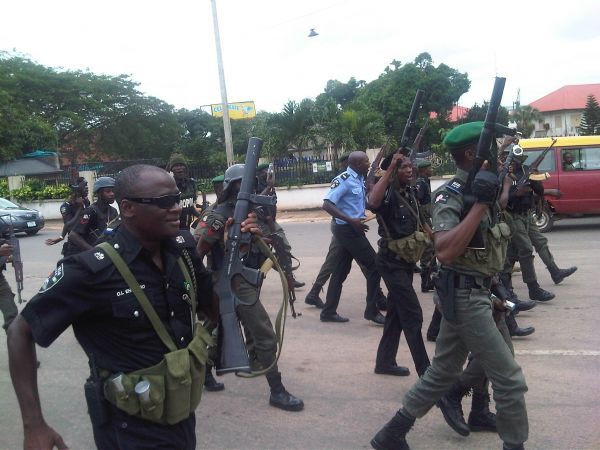 A top commander of the Indigenous People of Biafra (IPOB)/Eastern Security Network (ESN) has been killed in Imo State by security operatives.
The commander, identified as Joseph Uka Nnachi alias Dragon was killed when he and some others attempted to attack the Imo State Police headquarters but were repelled by security operatives.
According to the Imo State Police spokesperson, Bala Elkana, six of the attackers including Dragon were killed by the security operatives.
"They made effort to access the police headquarters through Works Layout around Avan Nursery and Primary School but were vehemently repelled.
"They came in a white Hummer bus. Five of the hoodlums were killed during an exchange of fire and others were injured. The Hummer bus is recovered.
"Four Ak47 rifles all belonging to police officers they killed in two police stations, six bombs, 2,000 rounds of AK47 ammunition, seven AK47 magazines and two operational buses, one loaded with explosive were recovered.
"The joint teams of the police and Army gallantly fought and neutralised the IPOB/ESN terrorists after several minutes of fierce gun battle along Works Road, near the Police Headquarters.
"All the charms the notorious killer Joseph Uka Nnachi aka Dragon, native of Ebonyi State and his group were using which they so much believed in have failed them once more," said the police.
Meanwhile, the National Security Adviser, Babagana Monguno, has directed the immediate dismantling of all illegal security outfits all over the country.
Monguno, who gave the order in a statement by the Head, Strategic Communication of ONSA, Zakari Usman, on Sunday in Abuja, said the security outfits are being used to extort, harass and intimidate Nigerians across the country.
He also cautioned individuals, organisations and foreign partners particularly on the activities of a security outfit known as NATFORCE.
Monguno added that the outfit was illegally formed as a task force to combat illegal importation and smuggling of small arms, ammunition and light weapons into the country.