Actor Bigvai Jokotoye Expresses Joy As He Becomes US Citizen, Prays For Other Nigerians |Videos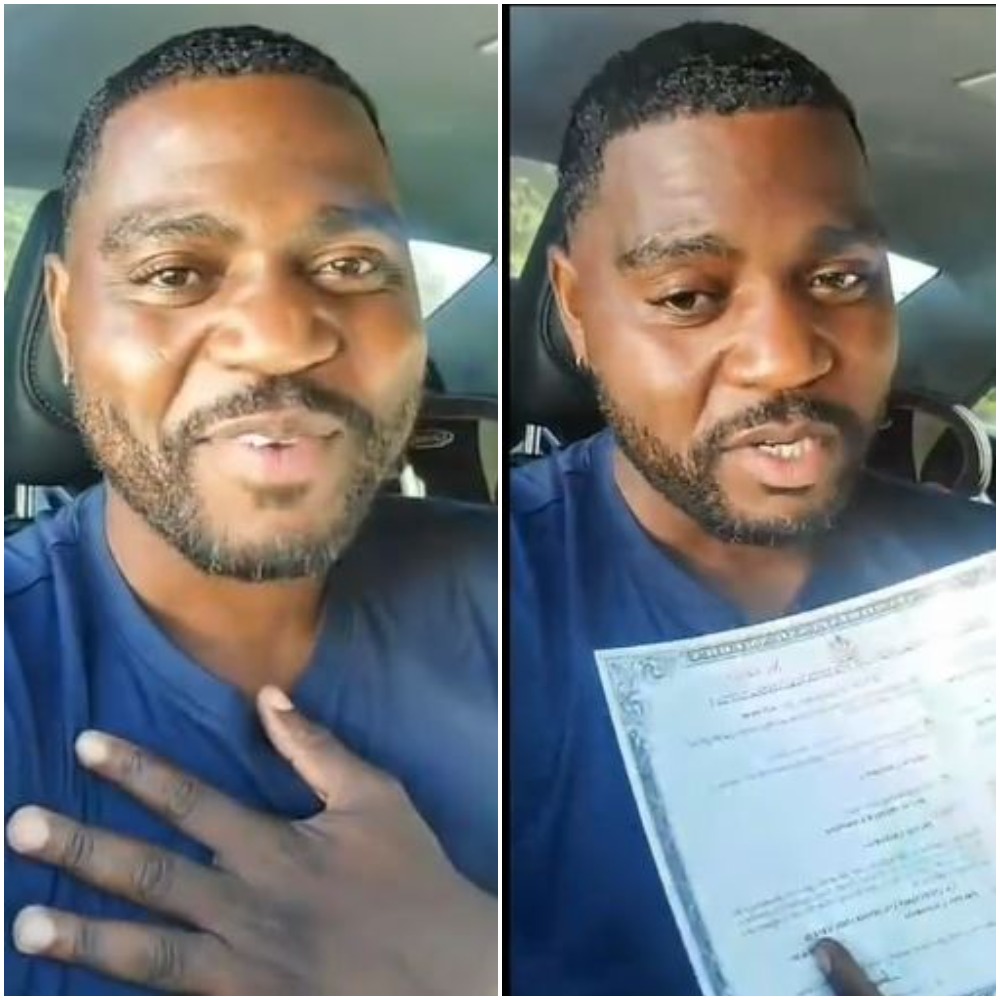 Nollywood actor, Bigvai Jojotoye is overwhelmed with joy after he became a citizen of the United States Of America.
Naija News reports that the producer cum actor who have been based in American officially became a US citizen on  2nd June, 2021
The actor took to his social media handle to announce the good news to his fans and followers, displaying his citizenship certificate. He also prayed for those who are genuinely happy for him. 
Showing off his certificate, the actor shared a video saying, "I am the happiest man right now, I don't know what to say. Finally, I am a US citizen; They brought my certificate, everything. If you are happy for me, God will do it for you. Finally, a U.S citizen .. Thank God for everything"
In another post, the actor shared photos of himself as a US citizen, captioning it; ''It's hard for me to respond to everyone's comment but trust me, I appreciate you all. GOD bless you all"
Watch the video below;
Congratulations were also in order as both fans and colleagues of the actor stormed his page to rejoice with him. See some of the comments below;
@jayeola_monje wrote; "When is someone going to celebrate being a Nigerian Citizen bayi Nitori olorun. This country that is so great, that is worthy of celebrating everyday. God why o kilase olorun. Opposit is the case for Naija. Aku ku dara! Congratulations again darling.
@biolabayo1 wrote; Congratulations oremi, I rejoice with you"
@authenticmuy wrote; Congratulations bro ❤️
@adedimejilateef wrote; Congratulations brother .
@lekan_kingkon wrote; All the way from Ajaawa, loke loke brother mi ❤️
@mustiphasholagbade wrote; Congratulations brother
@ronkeoshodioke wrote; Congratulations darling