Latest Biafra/IPOB News For Wednesday, June 2nd, 2021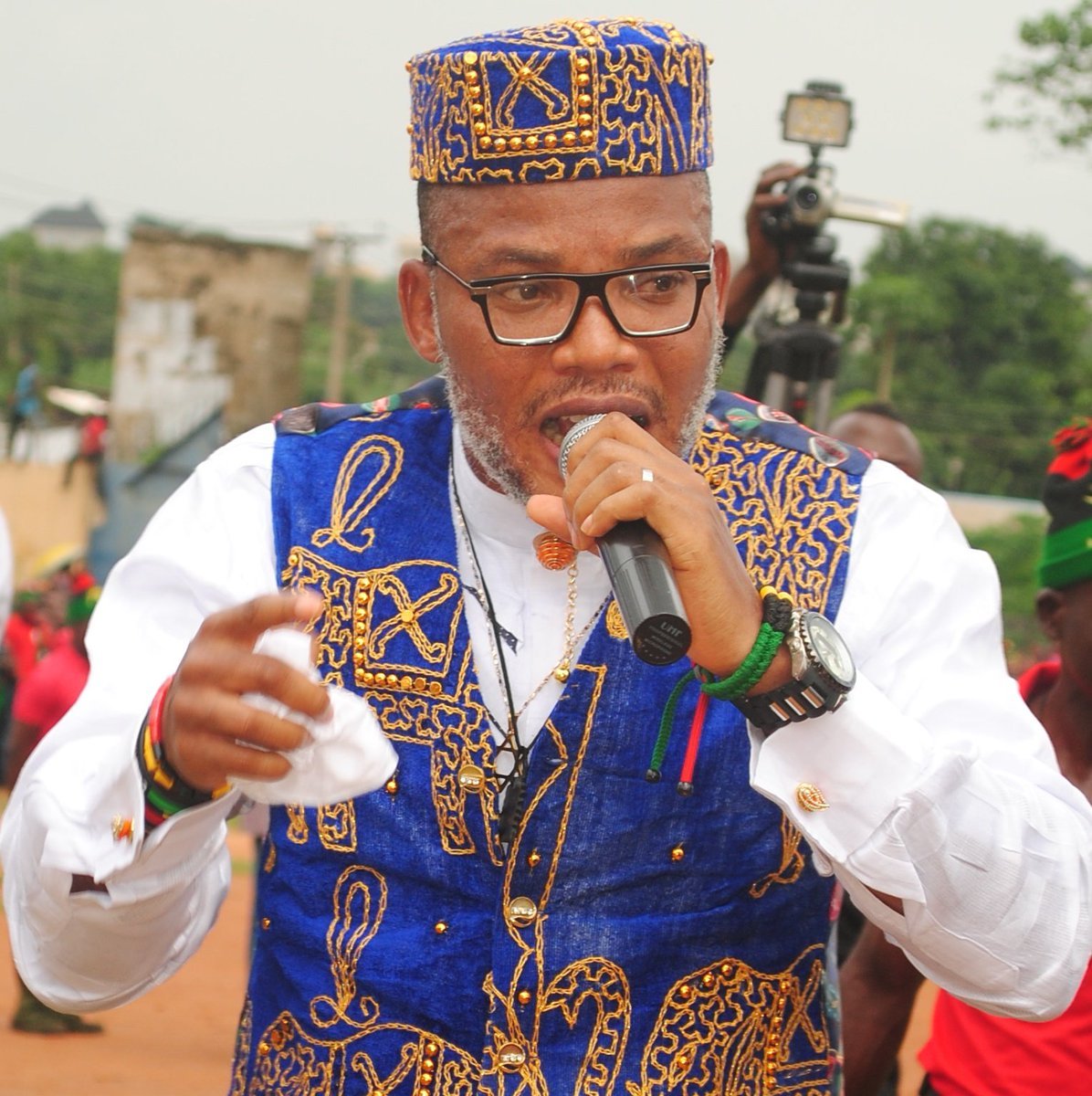 Good day, Nigeria, welcome to Naija News roundup of Biafra/IPOB news headlines for today Wednesday, June 2nd, 2021.
Below is a roundup of top stories on Biafra, IPOB, ESN, Nnamdi Kanu and other pro-Biafra groups:
The leader of the proscribed Indigenous People of Biafra (IPOB), Nnamdi Kanu has warned the federal government against sending the military to the southeastern region of the country.
This is as he warned threatened that all soldiers sent to any part of Biafra land will be killed.
He made the threat in a Twitter post on Wednesday morning amidst reports that the federal government is planning a special military operation to curb the growing cases of insecurity in the region.
Kanu however suggested it is a plot to bring another military invasion into the region.
The leader of the Indigenous People of Biafra (IPOB), Mazi Nnamdi Kanu, has hailed Twitter for deleting a tweet by President Muhammadu Buhari.
Naija News recalls the micro-blogging site deleted President Buhari's tweet wherein he spoke about the civil war experience.
The President in a tweet on Tuesday threatened to deal with those bent on destroying Nigeria through insurrection.
Nigerian security agencies are set to launch a "major offensive" against members of the Indigenous People of Biafra (IPOB) in the South East.
Naija News understands that President Muhammadu Buhari has given the security agencies the marching order to curtail the attacks on government facilities and the killing of police officers in the region and parts of South-South.
It was also learned that three Deputy Commissioners of Police and Squadrons of Anti-riot Police have been deployed to the region ahead of the operation and police operations have also been rejigged in the South East.
According to multiple security sources, the President has given the security agencies the order to stop the attacks on offices of the Independent National Electoral Commission (INEC), police stations, prisons, and military checkpoints.
Former Minister of Aviation Femi Fani-Kayode has stated that members of IPOB did not kill former presidential political aide, Ahmed Gulak.
In a series of posts on his Twitter page on Wednesday, he stated that Governor Hope Uzodinma of Imo State has many questions to answer.
Fani-Kayode wrote: "Why did the Gov. of Imo not provide security for Gulak? Why was Gulak dressed in jeans & a baseball cap as if he was in disguise?
"I have known Gulak for 15 years & I never saw him in jeans & a baseball cap. Why did he sneak out of the hotel in a car hire without any security?
"Who were the men in the car with him and who was the driver? How come we have not heard from them?"