Sultan Of Sokoto Speaks On Scrapping NYSC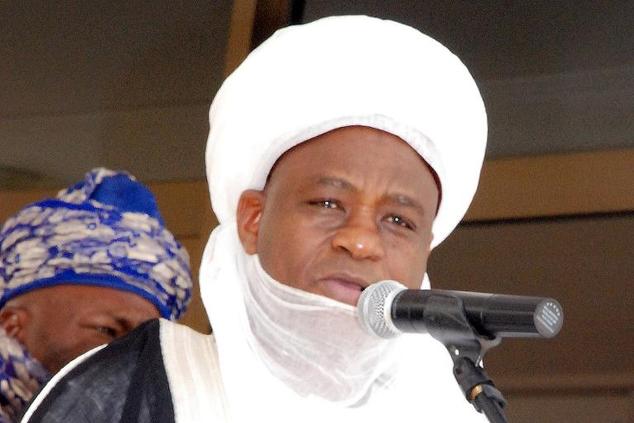 The Sultan of Sokoto, Muhammadu Sa'ad Abubakar, on Monday, noted that people calling for the scrapping of the National Youth Service Corps scheme does not mean well for Nigeria.
The monarch stated this in his palace, when the Batch A, Stream 2 corps members currently undergoing orientation exercise paid him a courtesy visit.
The Sultan disclosed that the NYSC scheme was established to foster unity among Nigerian youths.
"I heard there is a bill for the scrapping of NYSC scheme at the National Assembly, let me tell you those behind that bill did not mean well for this country.
"NYSC scheme is most needed now when Nigeria is divided along ethnic, religious background.
"I welcome corp members posted to Sokoto, the most peaceful state in Nigeria. You should look at the state as your second home. I enjoined you to respect the customs, and traditions of your host communities.
"I urged you to be security conscious while staying in Sokoto, you know there are security challenges now all over the world which we here have our own share, don't stay outside late at night, if you have any challenges, contact your district head because they are like your father and guardian," he added.
Abubakar further stated that no non-indigene in the state would be touched because a Northerner is killed in Owerri, Enugu, Aba.
He added that another person cannot bear the punishment for what someone did elsewhere.
The Sultan noted that the two major religions in Nigeria, Christian and Islam are against killing innocent people for no just cause saying, "life is sacred and no one has right to take it except God."