Live Updates Of Biafra #SitAtHome Across Eastern Part Of Nigeria Today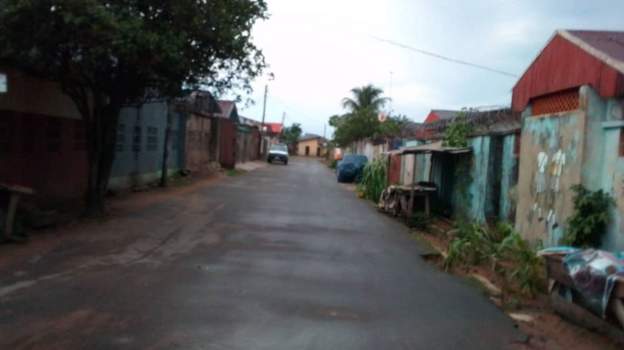 The 30th  of May every year has been set aside by Igbos as Biafra Day; It was on that day, in 1967, that Odumegwu Ojukwu announced that Biafra had left Nigeria.
The proscribed Indigenous People of Biafra, IPOB placed a curfew on May 30, but because May 30 this year is a Sunday, IPOB leader Nnamdi Kanu has ordered everyone in the East to stay at home today, May 31.
Naija News brings you live images and updates on the lockdown enforced by the proscribed group.
---
Enugu residents are terrified as the whole city is deserted
No one was sighted on major roads like Ogui Rd, Artisan, Njemanze and Stadium in Enugu today because of IPOB sit at home decree.
All offices and schools across Enugu are closed.
All the markets in Enugu like New Market / Aria, Main Market, and Artisan market are also closed
Only police and other security personnel are on the move on a regular basis.
This is the first time sit at home rule has been fully observed since its inception
Most places locked in Imo state due to 'sit-at-home'
The sit at home by IPOB members in the East have borne fruit in Owerri,  the capital of Imo state.
A tour of the several districts in Owerri shows that the city is empty.
Areas like Ugwu Orji Road, Onitsha Owerri Road, Nekede Road, Assumpta and many more were completely deserted
It is true that heavy rains fell in Owerri this Monday morning, but it should not make the road empty like this.
Everywhere is silent in Awka Anambra state
Residents of Awka in Anambra state honoured the May 31, 2021 sit at home order established by the Indigenous People of Biafra.
All schools and shops in Awka were shot down.
People refused to come out for fear of what might happen to them
Umuahia streets are deserted
The Nigerian Army and Police are stationed in parts of the country such as the Nigeria Correctional Center on Aba road, the Federal Medical Center and the road leading to the heart of the Abia state government.
Government offices were closed as all areas remained silent, all schools are also closed.
Ebonyi state residents adhere to sit at home order
Shops and schools across Abakaliki are currently shut down, major roads like Azworks, Waterworks have been deserted.