Biafra Group Accuses FG Of Shutting Down Network In Bakassi, Border Towns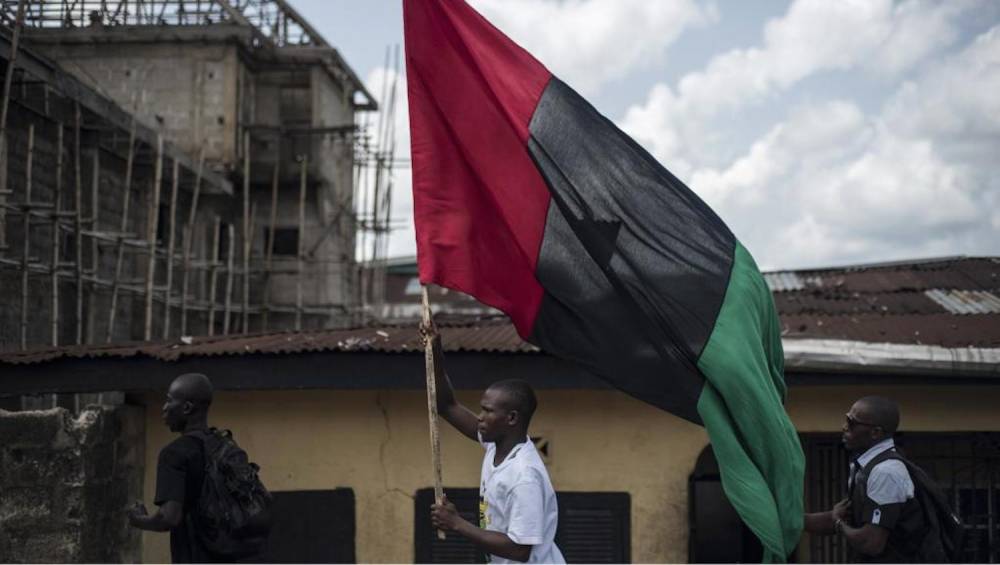 The Biafra Nations League (BNL) has accused the Muhammadu Buhari-led federal government of shutting down mobile network in Bakassi Peninsula and some border villages in Cross River State.
Naija News reports that the pro-Biafra group made this known in a statement signed by its Deputy National Leader and Head Operations, Ebuta Takon.
According to Takon, the mobile network went off from 7 pm on 29 May in border towns of Boki, Akamkpa and Etung and there was also complaint by BNL members who were entering Calabar this morning that there is a complete shutdown of network and Internet in all the towns of Bakassi Peninsula.
He accused the federal government of trying to stop them from communicating, insisting that the government purposely ceased the network.
Meanwhile, BNL has banned foreign vessels from sailing through Bakassi today, Monday, and also threatened to apprehend any vessel found disobeying the order.
The group said members of its Marine unit were already monitoring the water from Sunday
evening, adding that any vessel found passing through the Peninsula will be intercepted and the crews apprehended.
Source: Naija News