Nigerians React As Bill Seeking To Scrap NYSC Reaches Second Reading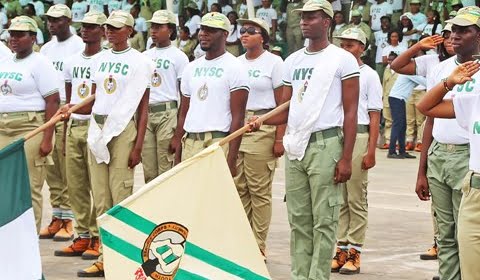 Nigerians on social media have reacted, following the bill seeking to scrap NYSC scheme.
Naija News understands that the bill, which passed its first reading was sponsored by a Peoples Democratic Party (PDP) lawmaker from Rivers state, Awaji-Inombek Abiante who explained why the federal government should scrap the scheme.
He listed issues such as kidnappings, accidents, general insecurity and labour exploitation of corps members by employers as some of the reasons for his position.
He said in part: "This bill seeks to repeal Section 315(5)(a) of the Constitution of the Federal Republic of Nigeria, 1999, (as amended) on the following grounds: "Incessant killing of innocent corps members in some parts of the country due to banditry, religious extremism and ethnic violence; incessant kidnapping of innocent corps members across the country;
However, many social media users have suggested that the scheme should be scrapped while others are of contrary opinions.
See some reactions below;
 @MosesAbba wrote;, "Should be suspended until the security situation is improved. NYSC staff could be drafted into other parastatals for the time being."
@Ms_Delola said, "I'm sorry NO it should be Remodeled and they should be given more security as well."
 @nkwocha_peter said, "Suspended for the main time until the country returns to its senses. There should be an aggressive national re-orientation in place."
@Isa Adejo opined; "Before thinking of scraping nysc, let's give it a thought why it was established in the first instance. If there is anything to be scrapped at this material time is either the Senate or House of Reps, and unnecessary duplication of ministries, departments and agencies."
@Eneruve Jockeey wrote; "Those saying it shouldn't be scrapped, can you be posted to an unknown place with the security situation at stake. NYSC is a good program that unite people from different ethnic groups. But now Nigeria has serious issue with security. So for now is of no use."
@Onasanya Seun Onaolapo: "No it should not be scrapped. But instead should be voluntary and not mandatory."
@Edeki Akpesiri Favour wrote;: "After restructuring, it will be useful to foster unity. Restructure this country first."
@Ikenna Ikedinma: "It should be scrapped and replaced with 6months mandatory entrepreneurial practice."
@Lawrence Okeke: "Yes, I think it is somehow a waste of time. Pay every new graduate 500k to start a life, it will go a long way. Or introduce a strong and legit skill acquisition for those that need it, at last you fund them to start a life. It will never be regrettable for the graduates, since there is no job after everything."